Lack of Black donors not helping a mother's search
Levar Alonzo | 4/11/2019, 10:35 a.m.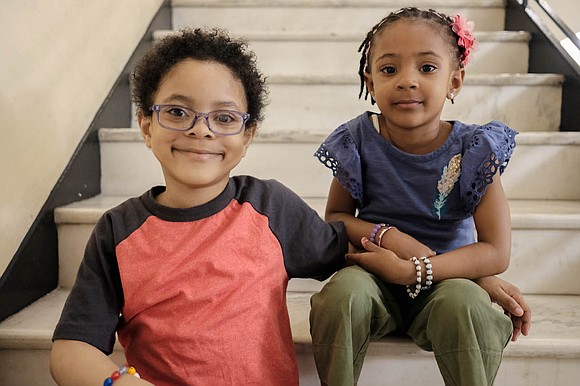 "Doctors look at him in astonishment that he has lived to seven years of age," Bullock said. "I tell them every time that he's going to live, and live healthily."
Doctors advised the Bullock's to have another child since siblings have a higher chance of having the same genetic makeup. Within two years the Bullock's had a little girl, but unfortunately, she was not a match. Asaya's blood cells rejected his sister's marrow.
"It's heartbreaking to know that he is going through so much," said Bullock. "What is a mother to do when her child is questioning why he has to be in this position?"
Yolanda Tate understands what a new lease on life meant for her two daughters, Madison, 25, and Olivia, 21, after they received transplants. Both her daughters were diagnosed with sickle cell from birth. They both required bone marrow transplants to cure them.
For Madison, Olivia provided the blood cord that would cure her of sickle cell, but for Olivia, she needed a donor.
"We didn't have a long wait before a donor came forward," said Tate. "We were told when Olivia was 11 that a donor was needed and a year later a match was made."
Tate is grateful that the donor for Olivia took the time out to register and decide to give someone a shot at living. Her donor was Brazilian, and she also learns that she might have some heritage from Brazil.
Bullock has done her part to add more African-American names to the donor registry and has conducted drives to get the word out. She said that she knows her son's match is out there, and she'll campaign to give him a chance and all others.
For more information on how to be a donor visit https://join.bethematch.org/AmsterdamNews.