NYC Health + Hospitals urges immigrant NYers to 'Seek Care without Fear'
AmNews Staff Reports | 4/18/2019, 12:30 p.m.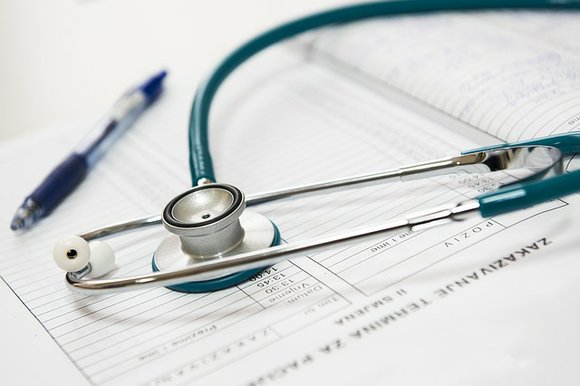 NYC Health + Hospitals and the Mayor's Office of Immigrant Affairs today re-released a joint open letter to New Yorkers in 14 languages making a promise that no one will question their immigration status when they seek care at any of the public hospitals or community health centers across the five boroughs. In what has become tradition to recognize Immigrant Heritage Week, NYC Health + Hospitals President and CEO Mitchell Katz, M.D., and Immigrant Affairs Commissioner Bitta Mostofi reaffirmed the health system's commitment to protecting the immigration status of New Yorkers and urged immigrants to seek care without fear. Improving health care access for immigrant New Yorkers is part of the City's plan to guarantee coverage for all through the NYC Care program that NYC Health + Hospitals will officially launch this summer.
"More than 40 percent of our patients were born outside the United States. If they forgo the health services they need because of fear, we can see much of the progress we've made to keep New York City communities healthy come undone. We would see declining health outcomes across the city, more complicated pregnancies, premature births, and increased risk of spreadable disease," said Dr. Katz. "But we are not going to allow any immigrant family to suffer without the care they need and deserve. We want all New Yorkers to know that no matter what happens in Washington, NYC Health + Hospitals' mission remains intact and our dedicated workforce will continue to provide care to all New Yorkers without exception."
"While the Trump administration attempts to undermine access to health care, particularly for immigrant communities, New York City remains open and welcoming to all, including at NYC Health + Hospitals facilities across the city," said Bitta Mostofi, commissioner of the Mayor's Office of Immigrant Affairs. "It is critical for families to receive the care they need, without fear or concern and in your language. I want to thank Dr. Katz and the exceptional health practitioners at H+H for their unwavering commitment to serving immigrant New Yorkers."
The open letter follows recent actions by the public health system to protect immigrants' health. In December, Dr. Katz hosted legal and immigration advocates in protest of the federal "public charge" proposal—which would deny visa and green card residency status to immigrants who use government benefits like housing, food assistance and Medicaid—and could discourage more than a quarter million New Yorkers who currently receive care at NYC Health + Hospitals from continuing that care. And last June, health system leaders rallied to raise awareness about health risks associated with tearing apart immigrant children from their families, including the increased risk of anxiety, depression, post-traumatic stress and attention-deficit disorder.
"Our immigrant community must feel safe accessing basic services, and that includes our hospitals and healthcare facilities. This letter makes it clear the New York City is a welcoming place, and that no one will be denied healthcare services here because of their immigration status. I appreciate the NYC Health + Hospitals commitment to a fair and just city, especially as we recognize Immigrant Heritage Week," said Bronx Borough President Ruben Diaz Jr.