Canarsie hosts the My Time Inc. Horace Morancie Model Cities award ceremony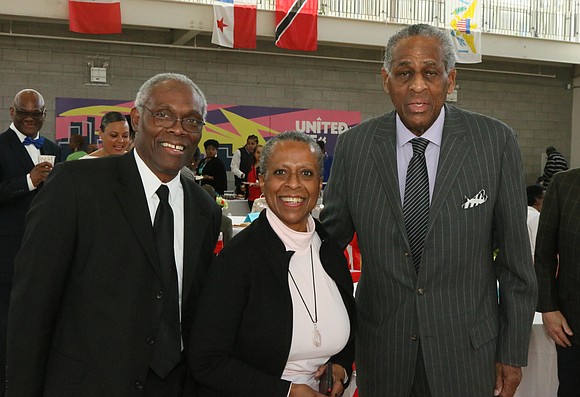 The Bayview Community Center in Canarsie, Brooklyn was the setting on Sunday, April 7, 2019, for the My Time Inc. award ceremony.
Elenora P. Bernard received The Horace Morancie award from the autistic advocacy and support organization. Bernard received her award in the memory of Horace L. Morancie who was the executive director of Model Cities, a program formed for the advancement of minorities by NYC Mayor John Lindsey. Bernard was one of the early members of the administration of Model Cities, and helped shape poliåcy and programs that gave Blacks and Latinos opportunities in fair housing, education and health. Bernard had as part of her guest list former NYS Comptroller and former SUNY Chairman H. Carl McCall, and former NYS Assemblyman Roger L. Green (who was a recipient of a scholarship through Model Cities allowing him to go to college). Other honorees were Debbie Tiamfook, Samuel Maria, Eton White and Congressman Hakeem Jeffries. My Time Inc. is a not-for-profit that provides support, educational and behavioral training, advocacy and social activities for parents of children with autism and other developmental challenges founded by Wayne and Lucina Clarke.