The measles hysteria in New York is not justified!
CURTIS COST | 4/25/2019, midnight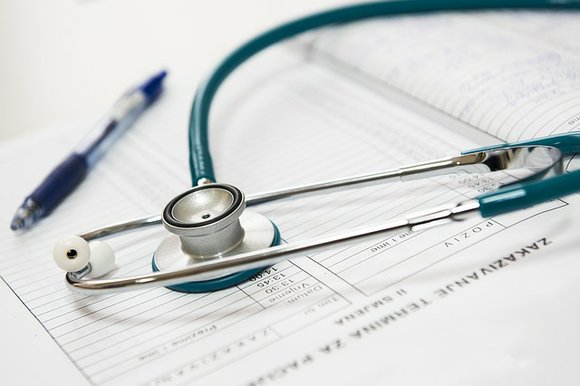 The declaration of a "State of Emergency" by Mayor Bill de Blasio was completely unnecessary and it completely ignores the facts that come from the mainstream medical establishment's own literature! 
To begin with, measles is a minor disease and the overwhelming majority of children who get it will experience only minor symptoms such as a fever, rash, sore throat, cough and maybe pink eye over a period of about a week and then it clears up and the child is fine!  In extremely rare cases a child can develop encephalitis which is a form of brain inflammation, but the chances of that happening are 1 in a 1,000 to 1 in 100,000 depending on whose statistics you use.  Put another way, there is over a 99.99 percent chance that a child who has measles will never develop encephalitis.  In Brooklyn, as of April 18, 2019, there has been a grand total of only 359 cases of measles since the start of January 2019, so where is the emergency?
Furthermore, most people do not realize that there is an official standard for determining whether a particular disease is serious or not. The standard that is used by the Centers for Disease Control, the Food and Drug Administration and the National Institute of Health is 200,000.  This means that any disease in America that affects fewer than 200,000 people is considered a rare disease! This is a vital number that everyone needs to understand and memorize because it will help them gauge how serious a disease outbreak really is.
As I mentioned, there have only been 359 cases of measles in Brooklyn since the start of 2019 and if we compare that to the 200,000 standard established by the CDC, FDA and the NIH, then it becomes obvious just how ridiculously insignificant those 359 cases really are.  In addition, according to the CDC, there have only been 550 cases of measles in all of America since the start of 2019.  When you compare these 550 cases of measles with the 200,000 standard, it becomes obvious that the hysteria over a few cases of measles is not justified.  Sure, in some parts of the world that are suffering from extreme poverty, malnutrition, poor sanitation and no clean water, any disease can be much worse, but that is not the case in America.
Another thing that most people do not realize is that the Measles Mumps Rubella vaccine did not save the world from measles.  The fact is that the incidence of measles had declined as much as 98 percent before the MMR vaccine was licensed in 1971!  This comes from the Center For Disease Control's own statistics.  This dramatic decline in measles and many other diseases was due to improvements in sanitation and nutrition across the country, which is also well documented.
There is also an assumption on the part of the mayor and his advisers that the MMR vaccine is completely safe which is simply inconsistent with the facts published in the mainstream medical literature.  A study conducted by Physicians For Informed Consent and published in the British Medical Journal in December 2017 estimated that the MMR vaccine causes 5,700 seizures annually in American children!