Montefiore Hospital hosts health fair to celebrate 10 years of service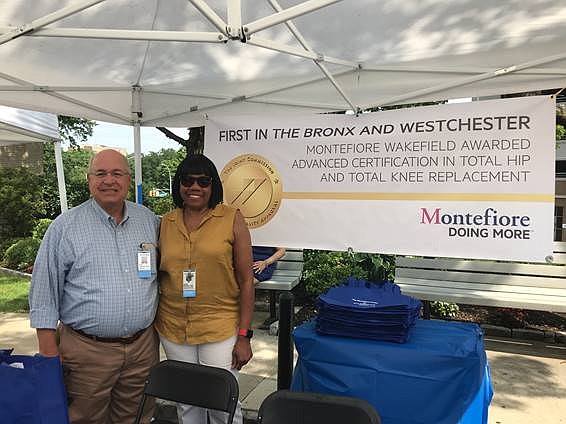 On Saturday, July 20, Montefiore Wakefield Hospital Community members, elected officials and hospital staff gathered to commemorate an incredible 10 years of service. An estimated 300 people from local communities were in attendance and enjoyed a health fair which featured free health screenings, health education and a photo booth.
Speaker Carl E. Heastie, State Senator Jamaal T. Bailey, and Council Membes Andy King presented proclamations honoring Montefiore's decade at Wakefield.