Stand with Puerto Rico
Christina Greer Ph.D. | 8/1/2019, 1:51 p.m.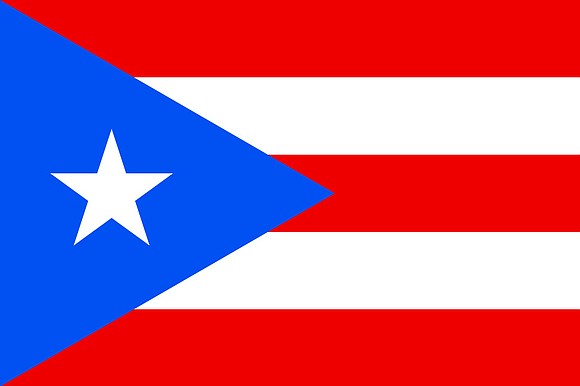 So many of us have been following the fate of Puerto Ricans in Puerto Rico since Hurricane Maria struck. It is apparent the president of the United States has a particular disdain for the U.S. citizens of Puerto Rico. He has lied about the amount of federal funding for programs and rebuilding, denigrated the citizens living on the island, and completely ignored the island as he rage tweets each morning. His behavior toward Puerto Rico and the hardworking citizens on the island is indicative of his white nationalist and white supremacist views as to who "really" constitutes an American.
This past week, the residents of San Juan gave the rest of the nation and the rest of the world a master class in what rebellion and protest should be. They succeeded in ousting the governor Ricardo Rosselló and raising awareness pertaining to the neglect, corruption and mismanagement they have been subjected to under this administration. Rosselló was forced to resign on Thursday, July 25, after offensive text messages between Rosselló and his top aides were exposed. After immense public pressure, roughly 11 days when thousands upon thousands of Puerto Ricans took to the streets, Puerto Rico seems to be headed in an uncertain, yet welcomed direction.
I am inspired by the actions taking place in Puerto Rico, Hong Kong, Sudan and in so many places across the globe. Individuals and communities have been subjected to discrimination, structural and institutional violence, and years if not decades of theft from the politicians who purportedly represent hard-working citizens.
So what happens next? First, the pressure must stay on politicians responsible for the inequities, widescale grift, and the erosion of democracy. Whether it is taking to the streets, blocking potential future political appointees, or keeping their plight and concerns in the forefront of the news even in the midst of this chaotic presidency. Second, these movements must have a concrete and clear set of demands both long-term and short-term. We have seen the perils of movements without a clear vision, too many or too few leaders, or an agenda that is too diffuse or to myopic. Third, it is imperative for these movements to somehow connect and share resources, tactics, funding streams, and ideas for a collective future. Just as Nelson Mandella of South Africa, Fidel Castro of Cuba, and Muammar Gaddafi of Libya formed a triumvirate of freedom fighters to combat global racism and colonialism, for the current political uprisings to succeed, the citizens of these various countries will hopefully use social media techniques to further link their shared struggles.
So, let us continue to stay informed and ask members of these movements how we can be of service to advance their mission and move toward a better democracy.
Christina Greer, Ph.D., is an associate professor at Fordham University, the author of "Black Ethnics: Race, Immigration, and the Pursuit of the American Dream," the co-host of the new podcast FAQ-NYC, and the host of The Aftermath and The Counter on Ozy.com.