Ashley's Aquarian Age
ashley brockington | 8/8/2019, 1:14 p.m.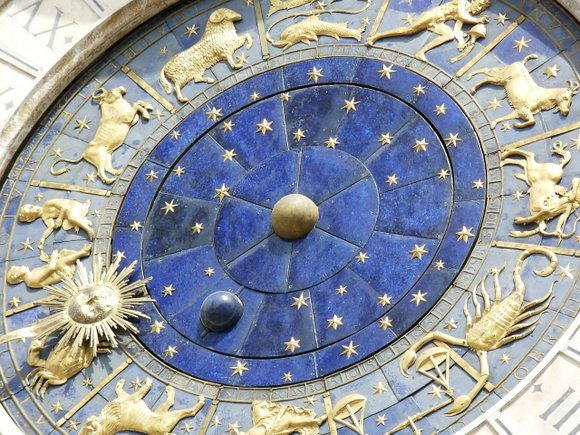 Use this week's energy to get that project started that you've been thinking about all year. If you find yourself thinking about traveling, by all means, do it. Good luck Jupiter is in your travel house, so anything involving other cultures is a boon. Take risks this week. Risk asking that person out, asking for a raise, applying to grad school. Buckle up! Things will move FAST.
You are going to want to spend some quality time at home this week. At night. With someone sexy. Why? Venus and the Sun are beautifying your home life. And Jupiter is jacking up your sex life. Jupiter is spinning in the area of your chart that rules powerful transformation. And that includes orgasms. Venus wants to luxuriate. The Sun wants to express itself and Jupiter wants to expand through intimate connection. Single? Turn some attention onto not being single. Swipe a few rights!
You are the queen of the playground this week. You are a social, witty and charming sunflower and the butterflies and bees find you irresistible. You may not be able to fit it all onto your social calendar. This is a great week for making connections and networking. You are on fire. Remember to listen at least as much of the time as you spend talking. We know, you're charming as heck, Gemini. But so are the people that want to talk to you! Listen up!
What is the next step for you as far as strengthening your earning power? Is there a promotion you're after? This is a great week to make some power moves at work. This is the time to assess the value of your possessions. Is there too much stuff piling up? Give your space a walk-through. If you haven't thought about or touched it in 12 months, get rid of it. You'll be making space for the next set of wonderful objects to find their way to you.

The Sun that rules your sign is creatively collaborating with both planets of good fortune. The area of your chart that involves new romance and creative projects is being lit up by some very positive vibes. All eyes are on you this week, Leo. And we know how much you love that. If there is a special someone in your orbit, don't be shy about letting them know that you are interested. Do something obvious and fun. If you are artistically inclined, make some love-inspired (performance) art!
This week, you can expect an onslaught of emotions that seemingly come out of nowhere. You are going to feel intrinsically attached to everyone and everything. Sometimes this will feel super glowy and spiritual. At other times, a baby will smile at you and you'll burst into tears for feeling so moved by the beauty and innocence in this world. There is a lot of emotional growth to be gained this week. You will be able to take responsibility for your part in some of life's dramas. Good work.