URBAN AGENDA: Putting Workers' Rights at the Top of the Progressive Agenda
David R. Jones, Esq., President and CEO of the Community Service Society of New York | 8/8/2019, midnight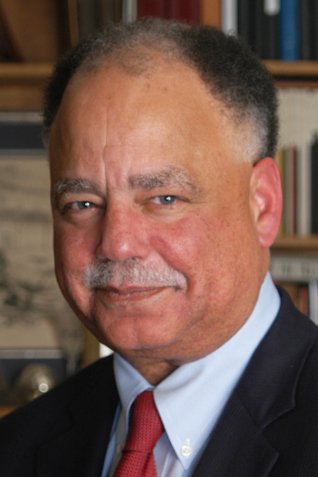 Our mayor has been taking some hits from the press, and his critics, for pursuing his presidential ambitions.
Some argue that the mayor has put the interests of the city and New Yorkers in his rear-view mirror as he stumps in early primary states like South Carolina and Iowa, testing out policy narratives as he tries against long odds to capture the Democratic Party's nomination for president.
Few political experts gave Bill de Blasio a chance of winning when he ran for mayor in 2013. Yet, he emerged victorious, primarily because the foundation of his campaign was addressing the spread of racial and income inequality: "City Hall too often has catered to the interests of the elite rather than the needs of everyday New Yorkers," said candidate de Blasio in January 2013. "One in five of our fellow New Yorkers lives in poverty, and that's not acceptable."
To be sure, running for mayor of New York City and president of the United States are two entirely different endeavors. And success at one is certainly not a predictor of success at the other. In fact, history would suggest it's an enormous disadvantage, politically speaking.
Irrespective of how things shake out in the mayor's bid for the White House, and putting aside the fact that we haven't always agreed with some of his policies, one thing is undeniable: de Blasio can take credit for advancing bold, progressive policies that are benefitting the city's working poor and middle classes. Whether that will be enough to sustain his presidential aspirations is anyone's guess. But it's not going unnoticed, particularly among the city's vulnerable, low-wage immigrant workers. Just ask Juniya Montomery, 55, a wheelchair agent at JFK International Airport.
He stands to benefit from legislation the mayor supports and has been talking up on the hustings - a law mandating most employers provide two weeks of paid vacation for workers each year. It was first proposed in 2014 by former City Council Member Jumaane Williams who is now the city's Public Advocate. City Council Members Ayala, Chin, Gibson, Lander, Levin, Rivera and Rosenthal are prime sponsors.
No Vacation Nation
Hard to believe, but the United States is the only advanced economy in the world that does not mandate any paid vacation time for workers, according to a May 2019 Center for Economic and Policy Research paper, "No-Vacation Nation, Revised." And findings from the 2018 Unheard Third survey, an annual Community Service Society (CSS) poll that samples the opinions of New York's low-income residents, found that employees least likely to have paid vacation now are those with low incomes, working part-time, employed by small firms, in the retail sector or relying on tips.
Montomery, a Jamaican immigrant who lives in Queens, is one of 400 airport workers employed by PrimeFlight Aviation Services. About 95 percent of its non-management workers are immigrants and people of color, including skycaps, baggage agents, cabin cleaners and queue line workers. In year one of employment Montomery received 40 hours of combined sick and personal time. But he will not be able to draw 40 hours of paid vacation until his two year anniversary in October.