COMMENTARY: Calling Out Racism, White Supremacy and White Nationalism is More Vital Than Ever
By Stacy M. Brown, NNPA Newswire Correspondent @StacyBrownMedia | 8/13/2019, 1:48 p.m.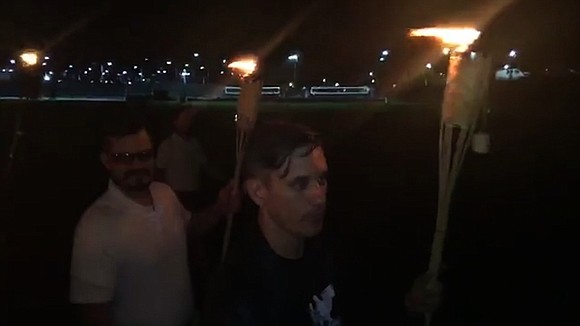 Similarly, it's important that black journalists and other journalists of color apply our unique insights and perspectives to confront and report the truth of our modern and increasingly racist hate-filled era.
"It appears that way because we are witnessing the dismantling of so many important pillars of our system of government," said Madison Paige, the founder and CEO of Bold Blue Campaigns, a grassroots-supported political consultancy.
"Regardless of what political party you affiliate with, what we see under the current administration is recognizably destructive. It stands to send the country back, not decades, but centuries," Paige said.
However, "the Black Press of America is saying, 'No, this is unacceptable, and we won't go back,'" she said.
Many are realizing that the myth of white supremacy is easily debunked, said Essence Cohen Fields, a Pennsylvania-based licensed professional counselor.
"The increased violence and blatant expression of hate, is a direct correlation to the white supremacists' fear of being viewed as, dare I say, equal, and people are no longer getting their information from one or two sources," said Fields.
The Black Press now has a global connection that has allowed for a restoration of pride in being of African descent, which is uncomfortable for some, she said.
Since the founding of the Black Press 192 years ago, African American-owned newspapers have served their communities in a way no other publications have.
Often operating on shoe-string budgets, understaffed, and working with other severe limitations, the Black Press always has maintained its mission as the Voice of Black America.
That tradition has held through many transitions – through the aftermath of slavery, the Jim Crow Era and the Civil Rights Movement.
The Black Press also continues to call out racism, which mainstream newspapers have either failed to do, or whose response has been tepid when compared to the magnitude of the crisis.
White supremacists hold as big of a platform as they have had since the civil rights movement, said Nikita Banks, a psychotherapist, clinical social worker, and host of the Black Therapist Podcast.
"Newsrooms are biased against people of color. diversity in the media is necessary more than ever," Banks said. "But we also have to create a resurgence of our black publications and cultivate a space where they not only exist but thrive again," she said.