Horoscopes with Ashley's Aquarian Age, August 15 - August 21
Ashley Brockington | 8/15/2019, 4:45 p.m.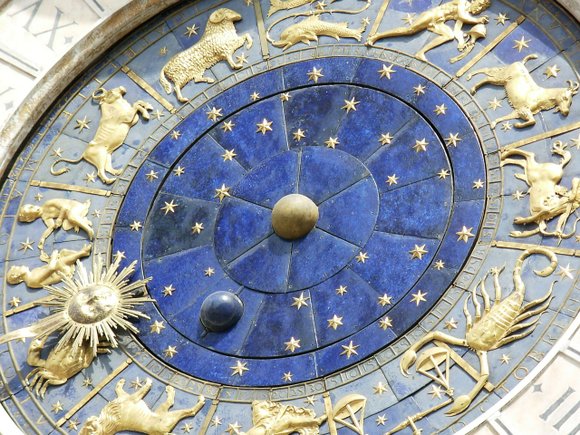 Wednesday's Full Moon in Aquarius anoints the week with a nod towards our universal humanness. We have so much more in common with each other than not. What would happen if we all decided to treat others as we ourselves want to be treated? Sorry, sorry. I'm an Aquarius and can slip into Kumbaya at the drop of a dime. But really, if we're all a piece of this multidimensional story/experiment/situation here on earth, what role were each of us meant to play? The full moon in Aquarius moves us forward. The Sun and Venus are still in partnership in Leo and will be all week. We are powerful creators with the power of our minds to imagine the world we want. Start with your highest vision for yourself. See it, smell it, taste it, know it.

Aries: You are probably feeling quite motivated to connect romantically with others. Even your friends. You are super social and want to collaborate with the energies of another in order to create something beautiful. Why did Afropunk suddenly pop into my head? Well, Afropunk is super colorful and creative. Find a way to express yourself this week. Do you know what you want to express?
Taurus: There is a future forward feeling occurring in the realm of your career. Maybe you are experiencing a season of growth. Something has come to fruition. Maybe you finally understand what you are meant to be when you get grown. Creative and collaborative energies are flowing through your home. There's a feeling of folks really looking out for each other. You'll be able to handle any unexpected changes from a solid foundation of self-care and taking care.
Gemini: This is a good time for your studies. What philosophies are you living your life by? Are you a Buddhist or a Christian? Study the philosophies of people whom you admire. This full moon is about us and other people. How can you learn more about yourself while looking into the eyes and hearts of another? You are attracted to people that you can learn from.
Cancer: The energy of Aquarius is blessing your financial relationships, your business relationships and whomever it is that you're romantically involved with. The part of the sky that the moon is lighting up governs power exchanges and divisions of responsibility. Aquarius wants everyone to get what they need. It's also very innovative. You may be considering ways of collaborating or partnering with others that have never occurred to you before.
Leo: The Aquarius moon is lighting up your relationship house. The Water Bearer makes sure that everyone's thirst is quenched. Relationships feel good right now because everyone is getting what they need. If you are not being adored in a way that feels authentic, it just might be time to say goodbye. Your platonic besties probably feel more real to you than anything, but if you are in the mood for something sexier, go for it, you can basically have anyone you want right now. Your glow is on fire!