St. John: A small island with a lot to offer
SHERYL NANCE-NASH | 8/15/2019, 6:44 p.m.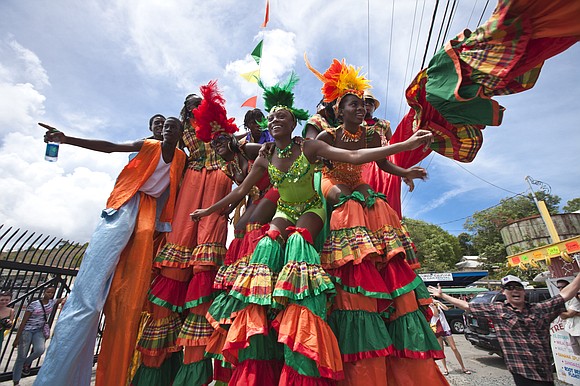 What's guaranteed to blow your mind though, is the cornucopia of awesome cuisine. Cruz Bay, the epicenter of St. John is home to a slew of restaurants. Check out the sunset with a cocktail from the rooftop bar at Ocean 362. Set yourself up for a fun night by making a rum cocktail like Painkiller or Cruzan Confusion with its five rums. When you're ready for a memorable meal, head downstairs to the open-air dining room. This is fine dining at its best. Consider the mushroom ravioli, cremini and shitake, roasted zucchini with truffled Alfredo sauce, the double bone pork chop with bacon roasted Brussels sprouts, chipotle hollandaise or the New Zealand rack of lamb. But you can find chill spots too, like Morgan's Mango, with Caribbean, Cuban burgers and such, Longboard Coastal Cantina or De Coal Pot for oxtail soup, roti and the legendary sweet potato stuffing. For breakfast, go to Cruz Bay Landing. If you're nursing a hangover drink the locally roasted coffee served there from Virgin Islands Coffee Roasters will do the trick.
Another thing that makes St. John special is the lack of chain hotels, restaurants or stores. Consider renting a home or villa, or unique guesthouses or inns. The Estate Lindholm is a favorite. It's set among restored Danish ruins adjacent to the National Park. It's intimate with 17 rooms. Each has a private furnished balcony, with arguably some of the best views of the island. Sip a cup of coffee or a glass a wine and watch the boats in the bay.