8 immigration news headlines you may have missed in a week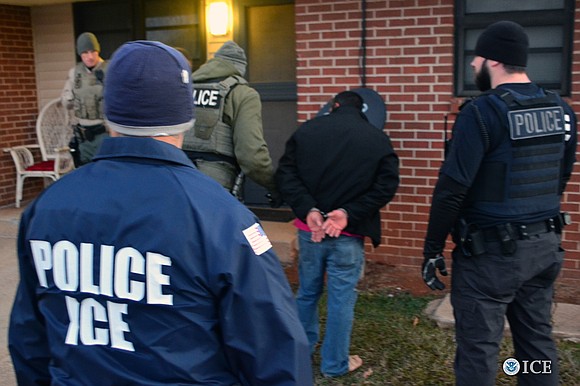 64 percent of federal arrests were of non-criminal, non-citizens
People who aren't U.S. citizens made up 64 percent of all federal arrests in 2018, though the majority of these arrests were for non-violent crimes, according to a Justice Department report cited by the Huffington Post. The report showed that 90 percent of those arrests were connected to immigration offenses or were immigration-related, not violent crimes or drug trafficking as Donald Trump has claimed.
Journalist says CBP agent accused him of being 'Fake News Media' at LAX
Yes, you read that right. EMPIRE magazine writer James Dyer said last week that a Customs Border Protection officer derided him as "fake news" and inquired about whether he worked for MSNBC or CNN, both frequent targets of the president. Dyer said a CBP officer "accused [him] of being part of the 'fake news media'" at the Los Angeles International Airport after the British journalist presented his press visa. "He aggressively told me that journalists are liars and are attacking their democracy," Dyer said.
The Trump administration plans to deny work permits to asylum-seekers who cross the border
The Trump administration said it now plans to issue a new policy that would deny work permits to asylum-seekers who cross the border without authorization as well as those who are convicted of a felony. They also will significantly delay those qualified to apply for a work permit. The proposal from U.S. Citizenship and Immigration Services comes as acting Director Ken Cuccinelli, an immigration hardliner, pushes restrictive policies. The new work permit policy is expected to be included in a forthcoming proposed regulation that would only allow those who applied for asylum at a port of entry to be eligible for a work permit BuzzFeed reports. The new restrictions mark the latest move by the Trump administration to reduce the number of asylum-seekers crossing the southern border.
The writer is publisher at NewsAmericasNow