Author Paule Marshall, whose novels merged Black worlds
Herb Boyd | 8/29/2019, 3:05 p.m.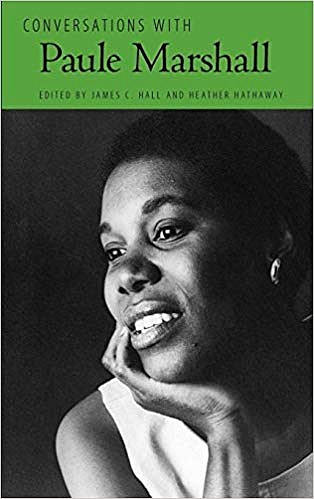 At a lunch date in 1983 at the University of Iowa, I met the acclaimed author Paule Marshall for the first time. From the jump, after I called her "Paul-e" stressing the final syllable as Langston Hughes had once done, she corrected me immediately and informed me to please call her Paul. That corrective mode often emerged in her novels and short stories in her quest to connect the literary aspects of the African diaspora. And no one did it better and more eloquently.
With her death Aug. 12 at age 90 in Richmond, Virginia, the world no longer has a treasured storyteller, a writer whose books, especially "Brown Girl, Brownstones" (1959) blazed a path for a succession of prominent Black women authors. According to her son, Evan, she had been suffering from dementia. The literary realm was still paying tribute to the passing of Toni Morrison, when Marshall died a week later. These were two iconic authors who in their separate ways spoke passionately about the Black experience in America and Caribbean.
It was professor Darwin Turner, chair of the Black Studies Program at the University of Iowa, who facilitated meetings between various faculty members, several of whom took upon themselves to further the contacts, which I did. She invited me to attend one of her lectures and I listened as she held the students in rapt attention in her discussion of the evolution of the African American novel.
Born Valenza Pauline Burke in Brooklyn April 9, 1929, she was the daughter of immigrants from Barbados, an island nation whose wonders would often be summoned in her work. As a child she was a voracious reader, and, like Morrison, cut her eyeteeth on the great British writers, including Jane Austen, Virginia Woolf and Charles Dickens. But it was her discovery of the poetry of Paul Laurence Dunbar and books by Zora Neale Hurston that put her in touch with more influential writers. She often cited Gwendolyn Brooks' novel "Maud Martha" as the most significant impact on her as a budding novelist.
She excelled as a student at Brooklyn College and graduated with Phi Beta Kappa honors. Her writing career began in journalism and with the now defunct OUR WORLD magazine, which allowed her to compose travel pieces and other articles from Brazil and the West Indies.
All the while, she had been working on a novel that grew to more than 600 pages. After an editor convinced her to trim it to more manageable means it was published as "Brown Girl, Brownstones." Again, like Morrison, an early marriage failed to last and she divorced Kenneth Marshall and raised her son alone, as Morrison had done with her two sons.
"Brown Girl, Brownstones," the novel is a coming-of-age story that is much like Marshall's life, replete with her "Bajan" or Barbadian background. The book's protagonist, Selina Boyce, is a young girl torn between parents who differ on how to deal with living in America. "Her mother," as Keith Bernard Mitchell writes in "The Oxford Companion to African American Literature," "who is strong, determined, and mean enough to do anything short of murder to own property, and that of her father who simply does not have the fortitude to be successful and who dreams of returning to Barbados."