First Black fighter pilot, Eugene Bullard
Herb Boyd | 8/29/2019, 2:55 p.m.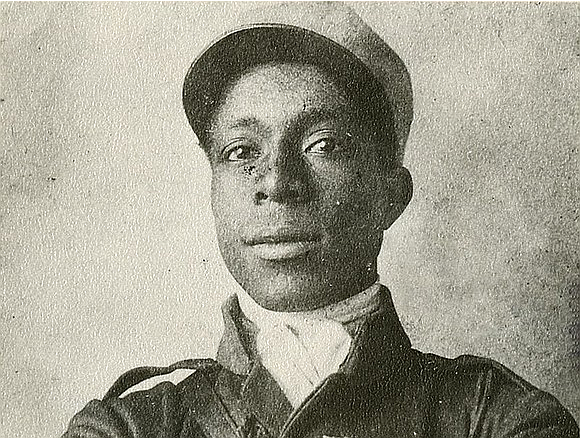 During a recent conversation with Ed Dwight, once among the most celebrated pilots in the nation, and my goddaughter who is in the process of becoming a commercial airline pilot, I thought of Eugene Bullard. Chances are, you've never heard of Bullard and his airborne exploits, but according to many historians of men and women in flight, he is the African American pioneer in the skyway, particularly as a fighter pilot.
Born Eugene Jacques Bullard on Oct. 9, 1895, the same year Frederick Douglass died, in Columbus, Georgia, Bullard was one of 10 children. Several biographies and profiles suggest that his parents were Native Americans, his father known as "Big Chief" and his mother, a Creek Indian.
It's not easy checking the tall tales of his life, whether he actually witnessed his father's narrow escape from a lynching or of his being stowed away on a ship to Scotland to get away from the racial discrimination in the South. One account has him running away from home after a lynch mob arrives at their home. His father was able to escape the mob and then went into hiding. Bullard was 11 and he too fled the scene and then roamed around Georgia for five years.
For a while he lived with a band of gypsies before stowing away on a ship to Scotland when he was 16. In Scotland he was treated like a human being, he related in several accounts. But his stay there was only temporary and England beckoned. He was in England long enough to work at a number of jobs—as a street performer, fish peddler, a target at an amusement park, and a boxer.
France gave Bullard a fresh outlook on life and he thrived in this new wave of democracy where racism wasn't as limiting. In his autobiography "All Blood Runs Red," he reinvented himself, including the tale that his father was of French ancestry. He was so enamored with his adopted homeland that he joined the French Foreign Legion in its fight against Germany. After a brief stint in the Legion, he became a member of the French army and was with a unit at the Battle of Verdun. During this conflict he was seriously wounded, which ended his combat but earned him France's highest military honor, a Croix de Guerre.
He was convalescing in a hospital in Lyon when he met a French officer who promised to help him to become an aircraft gunner. That promise was kept and in 1916, Bullard began training at a military station in Bordeaux. It was during this training phase that he learned of the Lafayette Escadrille, a squad of American fighter pilots flying under the French flag.
Learning of how the pilots were well paid and of their renowned reputation, Bullard immediately began inquiring on how he could become a pilot, rather than a gunner. It took him only seven months to earn his wings and getting them was a moment of wild celebration in Paris, and the word of his success spread fast and around the globe. That is everywhere but in the U.S. Other than a small notice in 1918 in the NAACP's CRISIS magazine, Bullard's accomplishment was neglected by the mainstream press in accordance with the general practice of shunning Blacks in the military.