Richmond's arts scene makes for a perfect getaway
NADINE MATTHEWS | 8/29/2019, 4:14 p.m.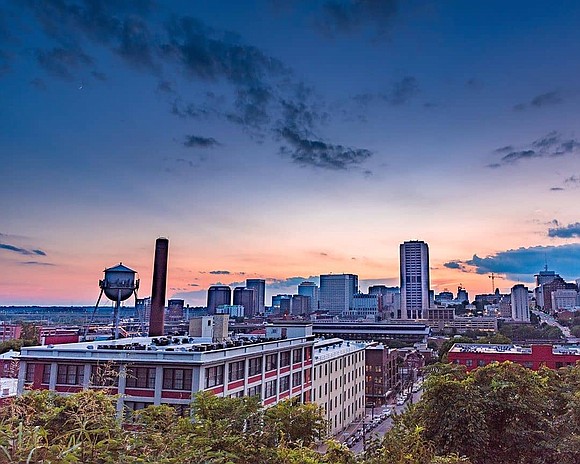 Richmond, Virginia, ironically the site of founding father Patrick Henry's "Give Me Liberty or Give Me Death!" speech, was for decades, a major hub of the North American slave trade. It then became the capital of the Confederacy during the Civil War. Today though, as we commemorate the 400th anniversary of the disembarkation of the first enslaved Africans in Virginia, it's important to also remember that Black Richmond is the story of a community flourishing
culturally against all odds.
A thriving small city, Richmond is a wellspring of traditional and public art. It was recently voted one of the Top 20 Most Vibrant Arts Communities in America by SMU. Quirk, one of Richmond's major boutique hotels, has an attached art gallery, and displays art throughout its premises.
Dozens of colorful murals make Richmond a delight to traverse. In its coverage of "The Most Inspiring Art Cities in America" Departures declared, "The most interesting arts attraction in Richmond has become the city itself." The website for the Richmond Murals Project reports that "Richmond is home to the largest grouping of murals in the nation."
Many of Richmond's murals celebrate Black life, whether it be local hero Maggie L. Walker or "Carefree Black Girls" surrounded by a halo of flowers. The murals are commissioned by the city, nonprofits or privately, according to Hamilton Glass, a Richmond resident. Glass has created close to one hundred murals around Richmond.
Glass reflects on the changes in the Richmond art scene. "When I first started doing public art here back around 2009," he says, "it was almost non existent." When he began his murals he was criticized and told they would encourage graffiti. Glass goes on, "It awoke my sense of public art and the accountability that you have to have with your work."
Partly due to Glass' efforts, minds began changing. "The boom," he says, "happened really quickly here. I'd say around 2012 when the RVA Street Art festival was born."
People like Glass are helping to make the scrappy city an increasingly international destination. Comments Glass, "People are coming from all over the world. I've run into numerous photographers from out of this country who said, 'I'm just here to photograph the public art.'"
Other cultural beacons, such as the Virginia Museum of Fine Arts' permanent exhibit of African art and artifacts is curated in a way that immediately communicates the rich history and vast diversity across a number of African nations.
On exhibit at VFMA through Nov. 17 is the eye-opening exhibit Cosmologies From The Tree of Life. Featuring artists such as Rita Mae Pettway and Thornton Dial, it seeks to shift the narrative around African-American art from the perspective of so-called folk art to its rightful place as part of America's Modern Art. Particularly engaging is the collection of quilts highlighting the intimate histories of the renowned women quilters of Gee's Bend Alabama.
Richmond is also the location of the Virginia Film Office, and the location of numerous films including "Lincoln," Netflix' "Juanita" starring Alfre Woodard, and "Loving" for which its star Ruth Negga received an Oscar nomination.