Justice for Rodney Reed!
Barrington M. Salmon, Contributing Writer, The Final Call | 12/4/2019, 8:06 a.m.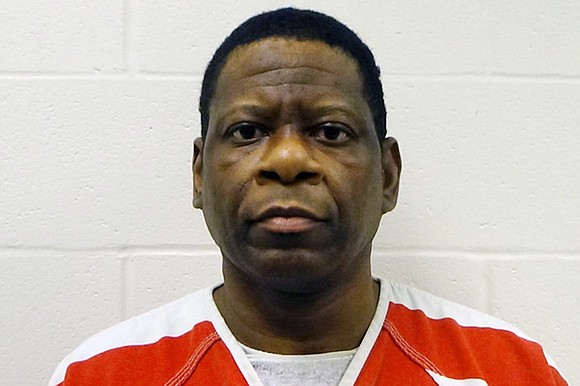 A crowd some of Rodney Reed's family members estimated was about 1,000 people, recently gathered at the Governor's Mansion in Austin, Texas demanding that Gov. Greg Abbott act to halt the execution of Mr. Reed in a controversial murder case.
In the past several months, there has been a groundswell of support for Mr. Reed, 51, who has been on death row for 20 years. In 1996, he was charged with and convicted of the rape and murder of 19-year-old Stacey Stites by an all-White jury.
Rodney Reed and his family have always maintained his innocence and his brother and family spokesman Roderick Reed said the family wants a stay of execution and a new trial.
Rodney Reed is scheduled for execution Nov. 20 when an appeals court stepped in November 15th to suspend his death sentence indefinitely. The decision also ordered the court where he was originally tried to consider new evidence in the case.
"All we want is a fair trial. That's all we're asking for," Mr. Reed told The Final Call. "We want to be able to present witnesses and new evidence and clear his name … I believed he would have gotten off when he was on trial because we knew the truth. He and the rest of us as a family have always stood in that truth."
Roderick Reed said he knew his brother and Ms. Stites had been in a relationship and had met Ms. Stites but because of the racial climate and the potential for backlash and retaliation, the couple had kept their relationship secret. Ms. Stites, at the time, was engaged to a police officer, Jimmy Fennell, who many believed was her killer.
The uncovering of new evidence, recent affidavits from witnesses that point to Mr. Fennell's involvement in Ms. Stites' death and enduring questions about details of the victim's death necessitates a new trial, Mr. Reed's supporters say.
Roderick Reed and his wife Wana recounted the isolation the family endured. The family approached local churches and civil rights organizations for help but was rebuffed, he said.
"The family had been turned down repeatedly by local clergy. The Nation of Islam was the only one present," said Student Min. Robert L. Muhammad, who has been supporting the Reed family for about 17 years. "The family has been disappointed and dismayed but recently, we have seen a great outpouring of support recently that is very encouraging."
Mrs. Reed concurred.
"We were shunned by their people, shunned by Black press," she recalled. "When the family first went out to Black churches, one pastor said, 'I wouldn't touch this with a 10-foot pole.' "
Both spoke of the Reed brothers—Robert, Ronald, Richard, Roderick, Ryan—being denied jobs because of their last names, and some older family members staying away from the family home for fear of being shot, ostracized or punished for their family ties.
Bastrop, Texas is 33 miles from Austin, the state capital and 85 miles from San Antonio. In 2017, the town had 8,802 residents. Min. Muhammad and the Reeds described a small Southern town steeped in racism, with the typical American racial hierarchy of Whites on top, Latinos in the middle and Blacks languishing at the bottom.