Ericka Keller to open school for Black youth
IMAN ESSIET | 12/5/2019, 12:14 p.m.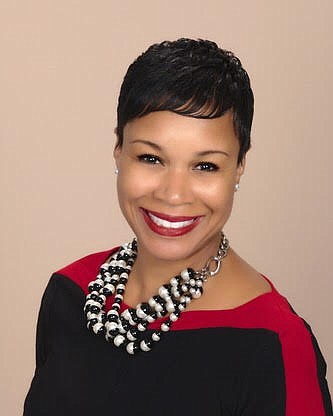 Ericka Keller is the CEO and chairperson of the Black-owned real estate development and general construction contracting firm Brisa Builders, located in the Flatbush section of Brooklyn. 
Ericka is the daughter of the late developer, community builder, and founder of Brisa Builders Thomas Keller. In 1997 Thomas––alongside his wife (Ericka's stepmother) Lilly Keller––founded Brisa Builders. This was not a new field for Thomas, as he started out as a labor person in 1965 at Bed Stuy Restoration and by 1967 had risen up the ranks as VP and general manager of construction where Thomas was responsible for not only building the 300,000 square foot Restoration Plaza headquarters which today houses the Billie  Holiday Theatre, and the grocery giant FoodTown as well as 800 units of affordable housing. 
Despite her father's success in development and building, Ericka was hip to the day-to-day challenges that it took be an entrepreneur and saw this as a career path that she would rather not take. Not to mention the six months she did not enjoy working in the family business. Ericka would then choose to take the safer route of her mother who she saw work for 30 years in the for-profit sector and retired at 55, never to return to workforce. Seeing the differences of her parents careers and work experiences propelled Ericka to get into education and find her own way. 
Ericka began her career path working as a school psychologist. However one of the schools' deans, Mr. Moore, was convinced that Ericka would make a better impact by working more hands on with the students as a teacher. At first Ericka was hesitant and insisted that she was a psychologist and not a teacher, however Mr. Moore's belief in Ericka pushed her forward into becoming a teacher. From there Ericka began to teach social studies. She then received her certificate to teach in District 23 and joined the introductory training program in summer prep for classroom work, since she had no formal training. 
In the fall of 95 being only nine years older than the kids, she fell in love with teaching and pulled back from the psychology graduate program and revamped her studies to work toward a permanent teaching certificate. Soon after, 50 % of Ericka's school staff had to leave. So she left that placement and went on to teach junior high school: she taught 6th grade and went to school to become an administrative district staff developer and worked as a staff developer for different schools around the city. Ericka became pregnant with her first child. After her maternity leave she began and assistant principal position in an elementary school, then like her father she rose up the ranks to become a principal. Ericka soon left this position to head for the state of Georgia as she was pregnant with her second child and she worked as a staff developer there. Soon after Ericka returned to New York to take another principalship position. 
In Oct. 2012 Ericka's stepmother Lilly Keller, co-founder of Brisa Builders, passed away and Ericka left the education field to take on the family business. At first the transition of careers was difficult as her heart and mind was still with her students and teaching, along with the daycare she had just recently opened. This obviously caused work frustration between Ericka and her father, and she knew that she would have to make a choice.