Guadeloupe—hidden gem of the Caribbean
SHERYL NANCE-NASH | 12/5/2019, midnight | Updated on 12/5/2019, midnight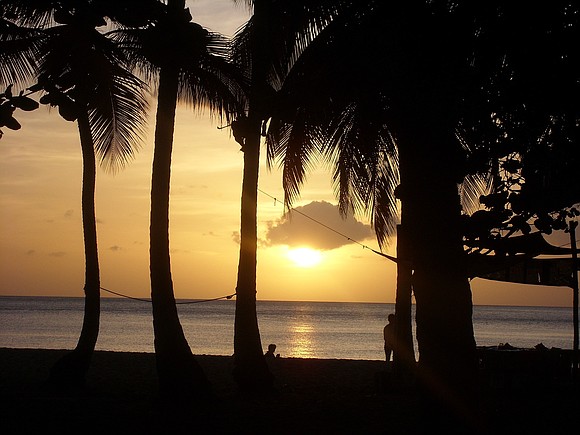 If you tell someone that you're going to Guadeloupe, don't be surprised if you get a puzzled look or asked, "where's that, Mexico?" Hardly. Guadeloupe is a group of nine islands in the Caribbean with Antigua and Barbuda to its north and Dominica to the south. Much of the action though, is on the "twin" islands, Grand-Terre and Basse-Terre, the capital city. The largest city is Pointe-a-Pitre, which has around 133,000 of the more than 405,000 people in the country. Guadeloupe is a French overseas territory. It will be easier to get there starting in February, JetBlue will have three weekly, non-stop flights from JFK.
Guadeloupe is somewhat in the shadows of fellow French isle Martinique, but go there, and you'll discover one of the Caribbean's hidden gems. It's a chill, different vibe. You can't put your finger on it, but it's a good thing, a very good thing. There aren't a load of tourists tripping over each other. Instead, immerse yourself in the culture. You've likely seen how the Carib folks get down when it comes to dancing––the rhythm, the gyrations are infectious. In Guadeloupe, go ahead and try it. Take a Gwo-ka dance class in Pointe-a-Pitre. Get lost in the drumming. It doesn't matter if you can't make all the moves, it's about the fun and experiencing the traditional art form. Don't worry, the dancers will just smile and forgive you, after all you're not a native. 
Afterward, treat yourself to creative French creole pastries, sorbet and ice cream at Desirs du Palais. Everything is made there, natural and locally sourced. On a Sunday afternoon, be prepared to wait in the line. Fabienne Youyoutte's concoctions are so deliciously addictive she recently opened a second shop in Sainte-Anne. 
For sure, a must-see is the ACTe Slavery Museum in Pointe-a-Pitre. It is the largest museum on the planet dedicated to the memory and history of the slave trade and slavery from the early 17th century to today. The 77,000 square-foot complex, which opened in 2015, is located on the site of the former Darboussier sugar factory and is an architectural wonder. When you see the replica of a slave ship stuffed with hundreds of people side by side with barely room to breathe or lift a chain that once was on someone's neck and it's so heavy your hand pulls downward, the tears may flow. You could spend days in the museum. It is comprehensive, interactive, educational, and part of UNESCO's Slave Route Project, a global initiative to promote healing and harmony of people through the shared legacy of slavery. There is a temporary exhibition space devoted to all facets of contemporary artistic creations, a genealogy research center, media library and documentary resource center, conference and performance arts theater, open-air terrace space for events and two restaurants. You could spend days in the museum that won the 2017 Museum prize by the Council of Europe, awarded to a museum offering a major contribution to the knowledge of European cultural history.
Other highlights in Pointe-a-Pitre include the St. Pierre and St. Paul Cathedral and St. Antoine Market, the bustling spice market where you can also get creole dolls, flowers and other local goods.