Guadeloupe—hidden gem of the Caribbean
SHERYL NANCE-NASH | 12/5/2019, midnight | Updated on 12/5/2019, midnight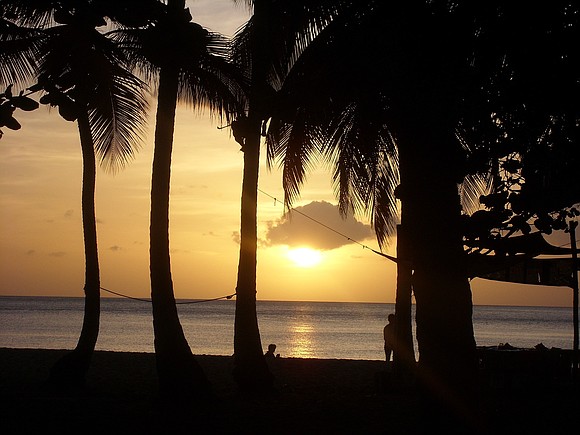 You'll want to make your way to Basse-Terre. Grand Anse Beach awaits with its golden sand and coconut palms, the longest beach in Guadeloupe is also touted as one of the best. To keep the serenity flow going, visit the Jardin Botanique de Deshaies. The gardens are an array of water lilies and the flora and fauna of Guadeloupe. The parrots will entertain, and you'll have the pleasure of eyeing the red flamingos, which lived in Guadeloupe half a century ago, and were recently reintroduced on the island by the folks at the botanical garden. 
A good place for a memorable lunch, pretty much on the beach is Le Madras. The dishes are like grandma's: authentic Creole cooking. Sit back and watch the pelicans dive and the boaters at play. 
Guadeloupe is big on eco-tourism. The Tendacayou Eco Lodge is in the midst of untouched and protected wilderness of the rainforest Morne Bois d'Inde and offers panoramic views out over the Caribbean. You don't have to check out the Spa with its natural pool and waterfall, pool, and do stick your feet in the pond with fish who will give you a ticklish pedicure for free. It's a bit freaky but you'll laugh and have a great selfie. When you've pampered yourself with a massage or other luxury, top off your time there with a meal at the Red Fish Restaurant. You never know what to expect (a good guess is seafood!), much depends on what arrives from the sea that day and the season. 
Though Guadeloupe is definitely laid back with idyllic island scenery straight off a movie set, it is far from boring. Scuba dive, snorkel, cruise, surf, flyboard, helmet dive, take the kids to the aquarium, go whale watching. There is a truckload of attractions.
Nothing makes for a perfect vacation like a great place to stay. La Creole Beach Hotel & Spa in Le Grosier sits in the heart of a tropical garden, among palms, hibiscuses and bougainvillea, by the beach. There is music nightly at the La Creole jazz club. There you'll find the island's top talent jamming, creating some of the most intoxicating jazz on the planet.