Teamsters praise mayor for private carting legislation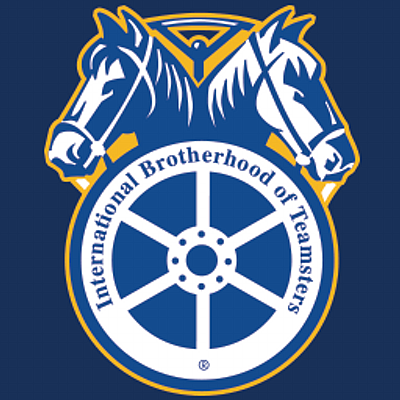 New York City Mayor Bill de Blasio evoked the name of the late community activist Luis Garden Acosta when announcing his new legislation. Speaking at El Puente de Williamsburg's offices, de Blasio called it a "powerful day" that reminds him of the first time he met Acosta in 1989.
"He remained a believer that we could all make change. He believed in the power of community," said de Blasio. "And I say he remained a young idealist not because he didn't grow chronologically, but because he always kept that fire, believing that if the community was truly empowered and organized and energized that all things were possible."
Last week, the New York City Council passed Intro 1574 to reform the city's private carting industry. The Commercial Waste Zones Bill is designed to improve working conditions for sanitation workers, hold carters accountable for violations and make streets and the environment safer.
For the past six years, the Teamsters Union has worked with a diverse coalition of groups to push this legislation forward and fundamentally transform New York City's private carting industry.
"…For years and years, we accept a status quo, it made no sense. A private carting industry that was legendarily dangerous, that was out of control, that was harming our neighborhoods, harming our environment, killing pedestrians and bicyclists," said de Blasio. "This somehow was accepted for a long time as normal. Lot of times we talk about one piece of this equation, of course, is the impact on people walking, biking, on Vision Zero." The mayor also praised Teamsters Joint Council 16 President George Miranda for assistance in helping the bill come to fruition.
A few months ago the AmNews reported on a New York Lawyers for Public Interest study, which revealed that the city's commercial waste transfer stations had increased their trash output by 35% (more than 500,000 tons per year) since 2015. Most of said increase was dumped in disproportionately low-income communities and communities of color such as the South Bronx, northern Brooklyn and southeast Queens leading to higher rates of asthma and other respiratory illnesses in those areas.
The report also stated that the sanitation industry's increasing reliance on polluting and unequal waste disposal has undermined City Hall's efforts to spread the burden of waste disposal equally across the city.
"As a commercial waste zone system becomes the law, New York City is taking a transformative step to reduce climate emissions, improve air quality in overburdened neighborhoods, incentivize recycling and composting, make our streets safer and lift up vulnerable workers," stated Rachel Spector, Environmental Justice Program director at New York Lawyers for the Public Interest. "We look forward to working with the city and our coalition partners in Transform Don't Trash NYC to implement this system in a way that advances equity and creates good, green jobs."
International Brotherhood of Teamsters General President James P. Hoffa praised the city for reeling in private carting industries and "putting an end to the 'race to the bottom' in the city's sanitation industry."
Hoffa highlighted "…the leadership of George Miranda, Sanitation Commissioner Garcia, Council Member Reynoso and all the members of the diverse and dynamic coalition who played a role in making this landmark legislation a reality. The Teamsters Union has stood shoulder to shoulder with sanitation workers, environmentalists and supporters for years in this fight. We won't rest until every sanitation worker in the country has the good, safe job that they deserve."
According to the city, more than 90 different private carters have driven through the city nightly servicing 100,000 commercial businesses. City Hall officials say those routes are unsafe, overlap and are long putting New Yorkers at risk of health issues, and it's a source of greenhouse gas emissions.
"For nearly four decades, El Puente has fought against environmental racism and corrupt industries that valued profits over the lives and livelihoods of our communities," stated Frances Lucerna, co-founder and executive director of El Puente. "We support this bill that seeks to create a balance between the efficient provision of these much-needed services, the safety of those who do this back-breaking work, and an improved quality of life and environment for all New Yorkers."