Law Enforcement groups condemn statement by Assemblywoman Rodneyse Bichotte on impact of a menthol cigarette ban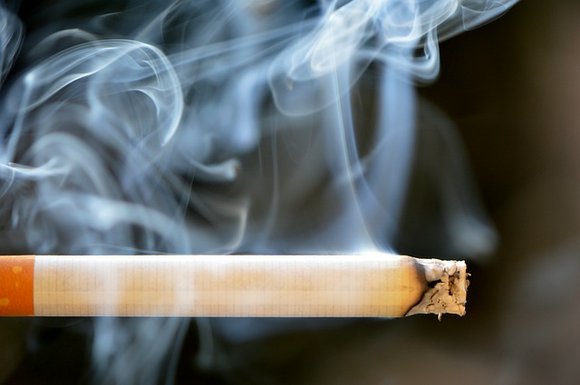 The leaders of several influential law enforcement groups joined to condemn comments made last week by Assemblywoman Rodneyse Bichotte who represents Brooklyn's 42nd Assembly District. Ms. Bichotte made several irresponsible and inaccurate statements that downplayed the impacts that a menthol cigarette ban would have in New York's communities of color.
During a press conference last week on the steps of City Hall supporting a menthol cigarette ban, Assemblywoman Bichotte stated: "The City Council legislation does not make the purchase or the sale of menthol cigarettes a criminal offense…No one will get arrested if found in possession of menthol cigarettes…No one with possession, even if found with boxes in their car, will get arrested."
Assemblywoman Bichotte sent the message that New York's illicit market is open for more business. A menthol ban would fuel the growth of the illicit market and lead to more unnecessary police encounters in our streets. New York City is already home to one of the most policed illicit cigarette markets in the nation. Banning menthol products, which the majority of black tobacco users prefer, would create a new illicit market and fuel more illegal activity. Regardless of where the legislation comes from, it will be police who have to enforce it, and police do not need another reason to engage with communities of color. Good policing is founded on trusting relationships with our communities, and those relationships cannot be forged when police enforce minor infractions like selling menthol products.
The Assemblywoman's claim that no one will be arrested is just plain false. Giving police officers a reason to detain and engage black smokers to find out where they purchased their menthol cigarettes could lead to encounters that are likely to escalate to the unnecessary use of force and arrests.
The leaders of Law Enforcement Action Partnership, the National Association of Black Law Enforcement Officers, The Grand Council of Guardians, and the National Organization of Black Law Enforcement Executives/New Jersey spoke out to challenge the Assemblywoman's irresponsible remarks:
"As our distinguished assemblywoman no doubt realizes, the selling of menthol or any cigarettes by an unlicensed, unregulated individual is already illegal. The death of Eric Garner while in police custody after his arrest for selling loose cigarettes should have been enough to drive that point home to all of us," said Major Neill Franklin (Ret.), Executive Director, Law Enforcement Action Partnership (LEAP).
Lt. Charles Wilson (Ret.), National Chairperson, National Association of Black Law Enforcement Officers (NABLEO), said, "To date, there has been no known input about menthol bans from law enforcement experts, and specifically none from members of any of the nearly thirty organizations representing African American and Latino criminal justice practitioners, who are infinitely aware of the devastating impact of adverse law enforcement interaction in communities of color."
Charles Billups, National Chairperson, The Grand Council of Guardians (GCGNY), stated, "These new laws would provide law enforcement officers with the authority, indeed the responsibility, to stop, interrogate and arrest persons on suspicion of selling or being in possession of untaxed cigarettes for distribution."