Milwaukee makes for a great Midwestern visit
SHERYL NANCE-NASH | 12/12/2019, 5:13 p.m.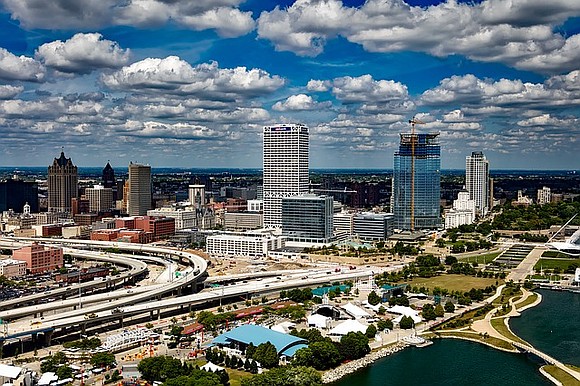 When nobody was watching, Milwaukee became a foodie destination. Top chefs are drawn to the city for its affordable lifestyle and ability to do their own thing. Restaurants sprout like weeds. You won't have time on your vacation to make the rounds to all the great eateries. But some tables you want a seat at. You get a two-fer at Good City Brewing, awesome beer and food like the spinach bacon artichoke stone fired pizza with aged white cheddar sauce, brat burger or Barramundi Po Bo (Australian sea bass). Punch Bowl Social and Glass + Griddle are other hot spots. You know you're going to get a barrage of beer gardens, craft breweries and all things beer, but that's not to say this town isn't also big on wine and craft cocktails. You'll be pleasantly surprised.
One thing you might also know about Milwaukee is its history of racism, segregation and oppression. The current revitalization also includes a deep look at these issues. There's not only much discussion, but action. If you want to see an example of change, visit Sherman- Phoenix. The building, formerly a bank, was reimagined and rebuilt by community leaders. Today it is home to 29 Black-owned businesses, such as 2 Kings Barber Shop, Honeybee Sage Wellness & Apothecary, and restaurants like Funky Fresh Spring Rolls, Shindig! Coffee and Next Level Vegan, among others. There are spaces where artisans can hone their craft, yoga studios and more. You'll get goosebumps seeing these entrepreneurs, some who may never have gotten the opportunity to get a business off the ground through traditional methods, thriving. Entrepreneurs receive mentoring and coaching. Sherman-Phoenix is a point of pride for the city.
If you're a water lover, Milwaukee is located at the confluence of three rivers and on the shore of Lake Michigan. Kayak, canoe, paddle board, take a river cruise. If you want to make like it's the 19th century, sail on the S/V Denis Sullivan, a recreation of a 19th century Great Lakes schooner.
Get your fitness fix on the 130 miles of paved, multi-use trails that flow through Milwaukee County. In summer, there's outdoor yoga at spots around town, and Milwaukee boasts 1,400 acres of beaches and parkland close to water. Check out Havenwoods State Forest and Washington, Lincoln and Reservoir parks.
Take your pick of outstanding accommodations. There's much buzz about the new Saint Kate Hotel. It bills itself as "The Arts Hotel" and doesn't disappoint. It was created by and for artists. Saint Catherine, afterall, was the patron saint of artists. There are multiple gallery and exhibition spaces. Don't want to spoil it, but there are numerous artistic surprises. Guest rooms have ukuleles and abundant art, including a mural in the closet. If inspiration strikes, there's a paper scroll and colored pencils and if you just want to chill, there's a record player and small selection of records. This boutique hotel exemplifies the hipster vibe that now permeates Milwaukee.