Debert Cook: a golfing go-getter, health, travel advocate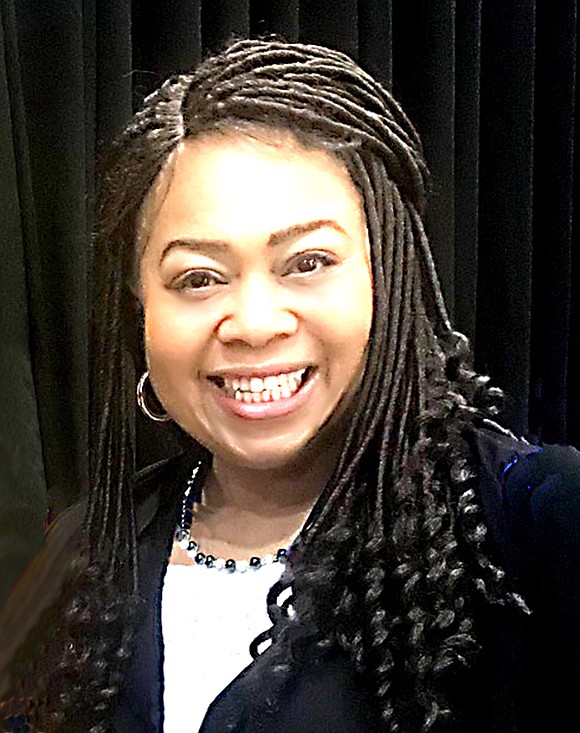 Debert Cook could be seen as a classic over–OVER achiever. Let's see now. She is an accomplished businesswoman, a magazine publisher, a writer, and a traveler-consultant...and she wraps it all up in her golf clubs.
"These are all the things I love to do," transplanted New Yorker Cook told the Amsterdam News. "All of my activities are under my magazine the African American Golfer's Digest."
Cook launched the publication in March 2003, "bringing news, information, and activities in the 'soulful' world of golf." She is the first Black woman to wholly own a Black-focused golf magazine in the U.S.A.
"My whole focus is Black people in golf," she said. "The feature of the magazine is to show those golfers who don't get covered in the major magazines.
"Everything I do benefits the magazine to keep it publishing. The travel programs to follow under that."
Her headquarters is in New York City's Financial District, but it is a quintessential case of catch-her-if-you-can. She is a dedicated global traveler and has visited 52 countries and 6 continents.
She conducts tours, taking Black folks all over the world under her massive golfing umbrella. But, with her curious mind and love of adventure, her globetrotting is about peace and recreation too, she added.
Recently returning from Ghana, as one of the reported 700,000 visitors who took the nation up on their Year of Return push, Cook has visited over eight African nations.
Golf is a great way to enhance your social and business network, Cook insists. Her golfing and travel pursuits have just taken her to; Ghana, Jamaica, Hawaii, Alaska, Cuba, Dubai, South Africa.
As well as being the magazine's publisher, Cook is also the president/CEO of Event Planners Plus! NA Inc., a corporate and small business meeting management and solutions firm specializing in everything from public seminars to training programs, incentives travel, cruise meetings, and awards galas.
She has been playing golf for about 16 and a half years. Her magazine is just slightly younger.
"I am a communications major, so I've always written poetry and stuff like that. And when it comes to business you have to write your own proposals and pitches and grants. So, I took a couple of classes and that helped me, because I had only been doing business writing."
It all circles back to golf for her.
"I've always loved sports. And my swing was pretty good," said the former competitive discus thrower. "I love the outdoors—I'm a walker and jogger. I love nature. And all that comes together on the golf course, and it fits into my lifestyle really well."
But, a golf advocate for Black people was not her first career goal.
"I started working in corporate when I graduated from Youngstown State, Ohio, and I moved to New York and got a job at Philip Morris working with lobbyists on the tobacco issues and smoking legislation. I was the person who handled all the meetings. I worked under a real nice Black director too and she got me engaged in a lot of things that were going on. That's how I got into the meeting/planning business; I got my certification in the industry, and then after working 20 years of working corporate, I decided to open my own firm Events Planners Plus in 1998, on Fulton Street, in Downtown Manhattan."