Feast of the Seven Fishes
Kysha Harris | Food Editor, @SCHOPgirl | 12/19/2019, 2:33 p.m.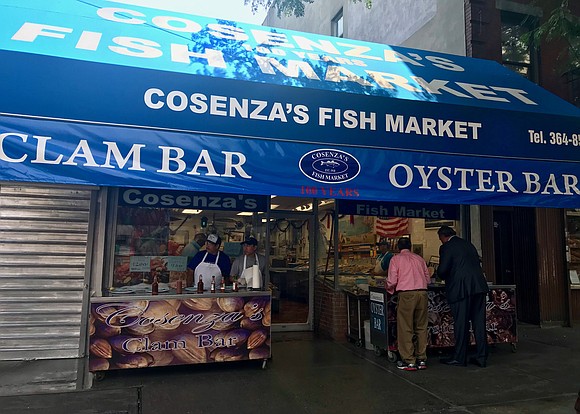 Thanks again to Ancestry.com, I now know my affinity for Mediterranean foods is not just a preference but perhaps a trait of my lineage. And while I did not grow up with this tradition, the Feast of the Seven Fishes, or Festa dei Sette Pesci, just feels right. Tis the season!
The feast of the seven fishes tradition took root in Southern Italy before becoming the Italian-American celebration we know today. The day calls for a fast of meat on Christmas Eve in anticipation of Jesus' birth. In its place, a variety of seven fishes covered the dinner table instead.  
In honor of this celebration, two New York City restaurants are preparing their tables for you to join. Il Gattopardo (13-15 West 54th Street, 212.246.0412, ilgattopardonyc.com) and The Leopard (1 West 67th Street, 212.787.8767, theleopardnyc.com) are offering their Festa dei Sette Pesci menu alongside their a la carte menu on Christmas Eve and Christmas Day.
Guardiamo (let's look)… The menu includes dishes like Romanesco and sautéed shrimp salad; baccalá Mantecato, creamy cured cod fish on toasted country bread and pickles; mussel and Sardinian fregola soup; ravioli filled with lobster on crustacean red sauce; langostino and asparagus risotto; and grilled dover sole. Bravo! 
Buon Natale a tutti!