McNally Jackson workers vote to join RWDSU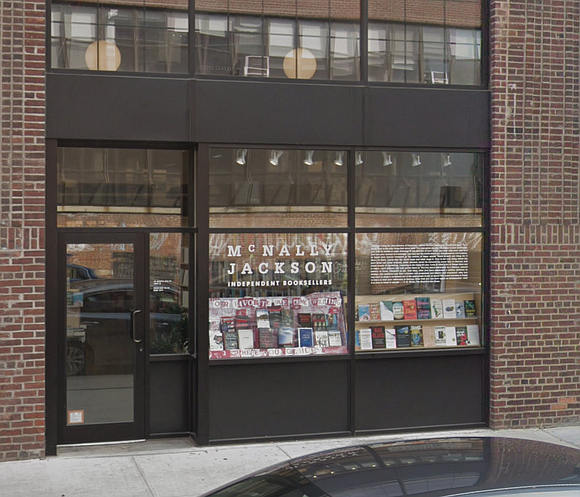 Workers at McNally Jackson Bookstores want the ability to collectively bargain for a contract. Their recent actions could lead to that goal.
Workers at the independent book retailer joined the Retail, Wholesale and Department Store Union last week. Workers want a contract that ensures fair compensation and a workplace free of harassment.
"We're proud to welcome the workers of McNally Jackson into our union. Tonight, they showed that the best way for working people to protect themselves and their families is to join together in a union," said Stuart Appelbaum, president of the Retail, Wholesale and Department Store Union.
McNally workers believe that they haven't had a voice in addressing certain issues. They also want better wages calling the tipped minimum wage not enough for barista workers and too fluctuating to rely on for take-home pay. They want to be paid in a timely manner.
Workers at McNally Jackson voted to unionize on Dec. 12, 2019. RWDSU will represent close to 90 workers at the independent bookstore's five New York City locations including three bookstores and two Goods for the Study stationary stores in contract negotiations. Bargaining unit workers handle sales, events, stocking and information services in McNally stores.
Workers are also calling out McNally for cutting workers' pay without notice if they move to a different position. They want things done more formally and to have each worker assigned a specific role and provided clear guidelines for said role. They also want to be paid overtime pay for overtime work in accordance with New York State Law.
McNally Jackson Williamsburg bookstore worker Kathryn Harper said she's ready for the next stage of their new affiliation with RWDSU.
"I'm proud to say I'm now part of the RWDSU," Jackson stated. "Workers across all five stores face issues of harassment at work, favoritism, and lack of dignity and respect. By coming together, we are stronger, and I am confident we can shape our workplace into a place we all want to come to work each day. It's about time. McNally Jackson workers had a real seat at the table with the company and we're ready to get to work on our first contract."
Earlier this year, McNally almost lost its Prince Street location in SoHo due to high rents. Owner Sarah McNally told the website Vulture that the landlord, Alex Berley, had raised the annual rent from $350,000 to $850,000, but she negotiated with the landlords and met in the middle at $650,000. She plans to expand to locations in Downtown Brooklyn and South Street Seaport at Pier 17 and recently opened a new location in Williamsburg. Their stationary shops, Goods for the Study, are located in Nolita and the West Village.
More news about contract negotiations will be shared when available.