Obama, Baldwin, other Black greats center stage in 'Busted In New York'
NADINE MATTHEWS | 12/19/2019, 12:16 p.m.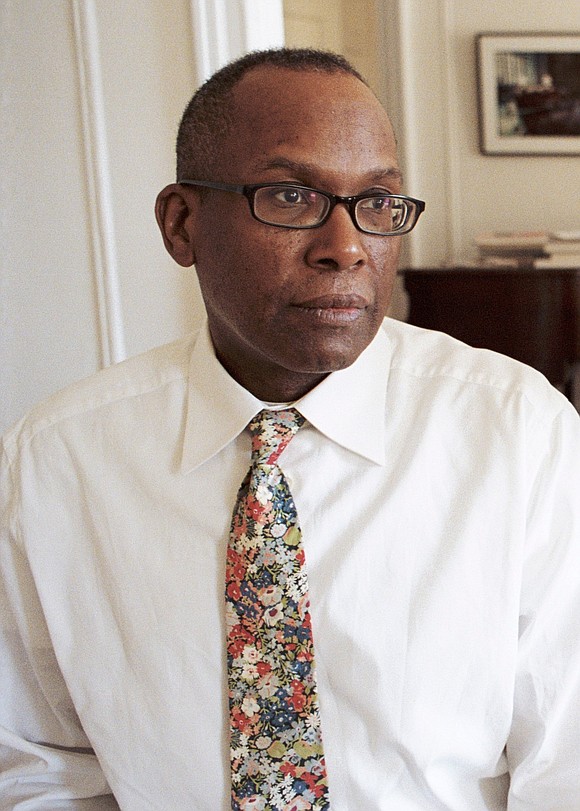 In a recent interview with the Amsterdam News, noted social and cultural essayist Darryl Pinckney remarked about Barack Obama's presidency, "What really drove people crazy was not that there was a Black guy sleeping in the White House, but there was a Black guy in charge of all the money."
This wasn't the only provocative presidential opinion Pinckney offered, saying the uniquely controversial figure of Donald Trump is, "An outer-borough crook who proves that sometimes, to be a snob is important." You can't help but think he might have a point.
When asked what he felt Trump's legacy would be he replied, "Trump's legacy is shocking us into realizing that civil rights achievements always need to be defended. The people who opposed the Voting Rights Act in 1965 never stopped opposing it. Trump shows there's no such thing as having reached success. There's no such thing as not voting. If you stay at home, you are
still voting."
Born and raised in Indianapolis by parents active in the NAACP all their lives, Pinckney is a Columbia University educated, award-winning essayist and novelist. Many of the essays in his new collection, "Busted In New York," first appeared in the New York Review of Books.
"There's this sort of feeling that something, some deep change has taken place in many ways,'' he began when explaining why he decided to do this essay collection now. "You want to witness your times and sort of respond to that."
The book's title is the same as one of the essays in the collection; Pinckney's mini-memoir of a night spent in a Manhattan jail after getting caught smoking a joint outside a Lower East Side reggae club on a sticky summer night at the beginning of the new millennium.
Written roughly between 1994 and 2018, the essays, however, span the world mapping both Pinckney's own travels, experiences, and existential crises as well as those of formidable figures in Black history and culture, placing under a microscope how each navigated their identities as Black people in these varied contexts.
Taken together, Pinckney's essays provide one of the best surveys of great social and socio-literary figures of the 20th century, such as Richard Wright, Ralph Ellison. Langston Hughes, Amiri Baraka, WEB DuBois, Malcolm X, Eldridge Cleaver, Claude McKay, and James Baldwin tracing where their outlooks and experiences collided, and where they clashed.
Pinckney brings us up close and personal with lesser known historical figures like eighteenth-century expert fencer, colonel during the French Revolution, and classical composer Chevalier de Saint-Georges skillfully navigating life in the Palace of Versailles and Frederick Thomas, who ran successful nightclubs in Russia at the turn of the twentieth century.
Pinckney was on-site for many of most of the most significant events in recent U.S. history such as the Million Man March, the Michael Brown protests in Ferguson, Missouri, and the aftermath of Hurricane Katrina. He trains his critical eye on himself and his upper-crust Black peers as much as he does on the rest of society.