Trinidad switches dollar notes to undermine organized crime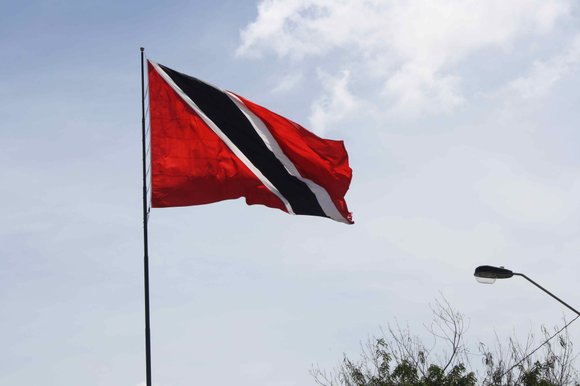 Authorities in Trinidad in the past week dropped a monetary bombshell on the country by moving to outlaw the old $100 currency notes aimed at undermining the strength of the underground economy, including a thriving counterfeit trade, and contending that it is just part of a studied plan to deal with organized crime.
Locals in both Trinidad and sister island, Tobago, have until Dec. 31 to exchange hundreds of millions in notes from the outgoing $100 bill or be left with what officials said would be a useless denomination.
Security Minister Stuart Young, said the decision by cabinet and the central bank is largely designed to fight money laundering, arrest the financing of narcotic drugs, minimize the trade in high powered firearms, reduce massive tax evasion, minimizing a thriving counterfeit market and countering what officials call millions of dollars circulating in the underground or black market economy. "The criminal element who must now present their money and say where it came from."
But the decision is already fraught with problems as the peak of the 2019 Christmas season approaches.
Hundreds of locals have joined long, snaky lines at various commercial banks to comply with the new regulations but the local Muslim community is up in arms against the move as it is their practice not to deposit their monies in the banking system for religious reasons. They are regarded as the local bed mattress brigade. Others fume that ATM machines are still dispensing the old bills, forcing them to join snaking queues once again.
At least one group said this week that it plans to file a constitutional motion against authorities, saying that Muslims do not normally deal with the banking system because Islamic law forbids "the involvement of usury or interest" from the banking system on their business transactions. They fear that their non-involvement with the system would leave them with millions of useless notes especially with the Christmas peak business season bringing in millions in transactions.
"Because of this prohibition, thousands of Muslims opt to stay out of the system and thus secure their funds in different ways, all legal though. But this law now puts them in a disadvantageous situation and compels a significant segment of the population to compromise their religious beliefs," said spokesman Rasheed Karim of the Muslim Federation Ummah of Trinidad and Tobago as he urged authorities to have some form of special consideration for this religious group.
One option being explored for Muslims is for them to be attended to by a special window at the central bank, but they too would have to fill in forms questioning the sources of income Finance Minister Colm Imbert said.
Commenting on the order to trade in notes for new ones printed on polymer paper with high tech security features, Prime Minister Keith Rowley said that planning had been in the works since 2017 as officials studied ways of dealing with organized crime. For the year so far, police have recorded more than 500 murders, the second such tally over 500 in consecutive years.
Police had been pressing authorities to take measures that would undermine the power of organized crime and the amount of cash at hand it has from illegal activity.
The result is that the central bank and police are now probing reports that dealers have hired dozens of people to join lines at commercial banks to trade in the old notes for them for a fee. Officials say this alone proves that the move has had some effect.
Minister Young said the counterfeit market was so good that people took single one dollar bills, bleached them and turned them into $100 notes.
"So we're changing out the existing $100. The polymer paper immediately adds a measure of security. At national security, we have been monitoring a number of criminal activities and we believe that the storing of cash is being used to undermine good governance and the rule of law," he said.