Brooklyn has some things to be thankful for this Christmas
VINCENT DAVIS | 12/26/2019, 3:05 p.m.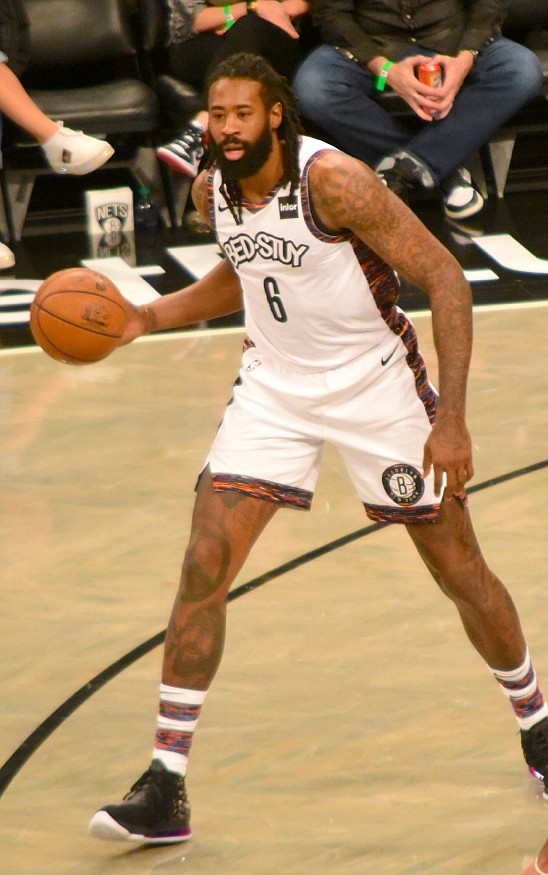 The Brooklyn Nets should not only be feeling the yuletide spirit, but also a level of Thanksgiving.
At 16-and-13, a 7th-seed in the Eastern Conference, plagued by major injuries to some of their key personnel, Brooklyn at least had the luxury of having Christmas day off, to be home or hang out, celebrate with family and friends, not be caught up in the game day experience like the Boston Celtics playing in Toronto against the Raptors at 12 noon, or the Milwaukee Bucks who play the Philadelphia 76ers at 2:30 and the Houston Rockets who have to play the Golden State Warriors at 5 p.m., or the Clippers versus the Lakers in Los Angeles at 8 p.m., or the New Orleans Pelicans who'll be in Denver to play the Nuggets at 10:30 p.m.
For Boston, Milwaukee, Houston, and especially New Orleans, their day was done, messed up, having to be away. Both the Clippers and Lakers only had to travel to their arena.
The Nets play tonight, Thursday, Dec. 26 against their crosstown rivals, the New York Knicks at home, Barclays Center. They've been off since their 122-112 victory over the Atlanta Hawks last Saturday night.
It was a come from behind victory for Brooklyn who were down 18-points halfway through the third quarter, 13 at the half. Kobe Bryant sat courtside as sophomore guard Trae Young was on his way to dropping 47 game points for the Hawks, but Brooklyn out shot Young and his teammates 37-to-14 in the fourth quarter to get the win.
"It was really second half adjustments," said Brooklyn's head coach Kenny Atkinson. His team was headed to a second straight loss, losing two nights before to the San Antonio Spurs 118-105.
"We just got a little more aggressive, brought our bigs up a little higher."
Admittedly, the Hawks were more aggressive during the first half noted Atkinson. 'We couldn't stop them, so it was a good adjustment."
Brooklyn was led by Spencer Dinwiddie, Garrett Temple and Deandre Jordan. Dinwiddie scored 39, Temple 25. Jordan pulled down 20-rebounds and put up 12-points on Dinwiddie's third night of 30-plus points; 31 and 41 in the previous two games.
Atkinson, in a giving mood, also gave credit to the performance of Atlanta who he thought outplayed the Nets. "I have to be honest." He credits the Nets heart, hustle and grit, those intangibles. "I think that's what got us the win."
Brooklyn was able to gut it out. Dinwiddie played the fourth quarter with five fouls.
"You hold a team to 14 points after they had 74 in the first half, that shows a lot of will, and shows a lot of determination," said Temple.
Brooklyn hits the road traveling to Houston for a game on Saturday, the Minnesota Timberwolves on Monday, and the Dallas Mavericks on Thursday. They return to Brooklyn to play Toronto next Saturday.