Latest spring trends…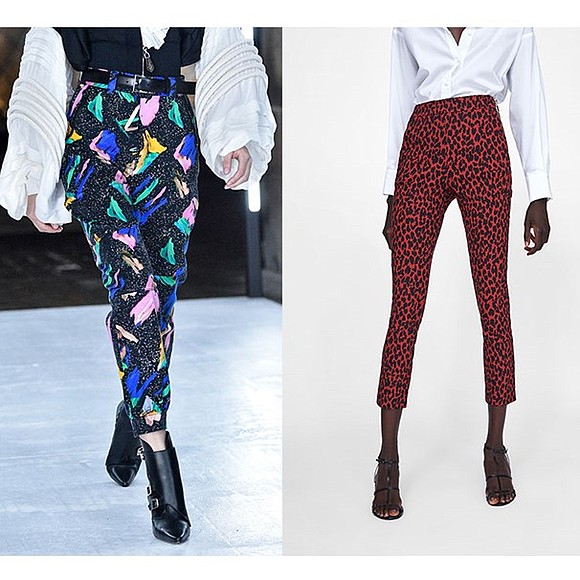 The newest trends for spring focus on 1980s looks. Say goodbye to slip dresses, minimalism and hello to the material girl. The power suit is news. Shoes have skinny, small heels. Fitted pants are shapely. Short booties are bold. This season, the styles are all about baubles, bangles and beads.
Anouki, a Georgian, Tbilisi-brand, introduced a sophisticated line of spring/summer 2019 clothes. Established in 2013 with head-designer Anouki Areshidze, the brand services today's busy woman. After studying fashion design, styling and consulting at the world's leading universities, Anouki decided to design clothes and go back to her native country.
At Mercedes-Benz Fashion Week Tbilisi, Anouki's ready-to-wear collection drew a standing-room-only audience. The clothes—she created accessories and shoes, too—were modern, yet elegant. For this collection, the main idea was to create something special for each customer; it's important to understand what's necessary for women in a specific moment. Their whole team is proud of the collection and worked hard to prove that something new and exciting can be created in Georgia. They established new standards on the local market in every aspect of brand development. There is also a Miss Anouki brand that's geared toward a younger audience. The collection is available at www.anouki.com.
The brand 0711 creates products from a variety of yarns and plexiglass. Their initial concept was to produce an outstanding winter accessory. Their pieces are comfortable, warm and beautiful to wear with every outfit. Hand-woven in Georgia, their practical products offer a diverse color palette and a variety of styles.
0177's inspiration is the beauty of nature. Starting from the signature 711 beanies, the whole collection, including mittens, scarves and ponchos, are named after mountains and ski resorts. Other bags are named after beach resorts for the cold season. Hand-woven bags came out on the runway in new shapes, reminding the audience of ocean water with their plexiglass details. Additionally, the 711 collection introduced a fashionable collection of neck warmers and turtleneck collars. These products are sold in Saks Fifth Avenue Almaty, Moda Operandi, Le Bon Marche Paris, and many more stores.