Skepticism surrounds HUD/NYCHA deal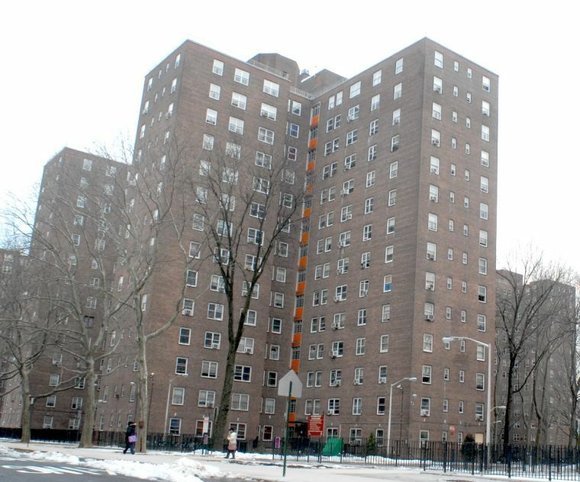 The New York City Housing Authority has been plagued with corruption and incompetence for years. Residents have clamored for someone to fix the dire situation they're in. The lead, the old pipes and the destitute conditions NYCHA residents find themselves in have left them clamoring for help.
U.S. Housing and Urban Development Secretary Ben Carson believes he can help, and New York City Mayor Bill de Blasio thinks so as well.
Last week, in a shock to many, HUD announced an agreement with the city of New York and NYCHA to provide a new roadmap to address longstanding issues on NYCHA properties. Not subject to court approval, the agreement details specifics on addressing health and safety hazards at NYCHA properties, including lead-based paint, mold, heat and vermin. The city would contribute at least $2.2 billion in funding over the next 10 years to help address the issues. HUD would keep providing funding to NYCHA annually.
"The families who have endured unimaginably poor housing conditions deserve better from their housing authority," Carson said during the announcement. "Today we are presenting NYCHA residents with bold, new solutions for decades-old problems."
"We are 100 percent committed to providing the resources that we originally committed to back last summer," said de Blasio. "In over a 10-year timeframe, that is $2.2 billion in city money, and that is money that will be well spent on behalf of the people who live in NYCHA. This is on top of $4 billion in previous commitments we made that had nothing to do with the proceedings we're addressing here but were all about the commitment this city government feels to those residents."
The agreement also calls for the appointment of a federal monitor selected by HUD and the Southern District of New York, with the city only providing input into the process.
The establishment of a federal monitor sounded weird to New York City Comptroller Scott Stringer.
"Now they want a monitor? NYCHA already has monitors—its residents who have suffered from decades of disinvestment. They're the parents who sought help when their child got lead poisoning. The grandmother who has to huddle near a stove when it's colder inside her apartment than outside. And the family dealing with health issues because of rampant mold in their home."
Carmen Quinones, president of the Frederick Douglass Houses on the Upper West Side, echoed similar sentiments to the comptroller, going as far as suggesting that Carson and de Blasio's intentions aren't genuine. She believes a federal takeover of NYCHA was never in the cards.
"I actually thought it was a nice dog and pony show," Quinones said. "It's nothing new to us. There was nothing new in this game except that they weren't going to take over. They don't have the manpower to take over and they don't want that responsibility."
She continued, "If you fk something up, I ain't taking it back after you fked it up. I think the monitor is a good way to go, but I'm hoping that Carson does right by the residents and appoints a monitor that reflects the residents because we know what's going on. They don't know what's going on."
Last year, Shola Olatoye resigned as the head of NYCHA amid agency scrutiny of several scandals involving lack of proper lead paint inspections, heat outages and financial corruption. Last October, Olatoye joined the Boston-based building contractor Suffolk as vice president in charge of business development in New York.
New York State attorney general and public advocate candidate Jumaane Williams said that NYCHA is in need of money and management and hasn't received either. But that doesn't mean he's entirely OK with this news.
"While it is unconscionable that we have gotten to the point where an independent monitor must be appointed, it is what has been earned by years of neglect and use of NYCHA tenants as political props," said Williams in a statement. "I have hope that installing a truly independent monitor will mandate that NYCHA tenants finally receive aid they need. It is certainly preferable to instituting a receivership."
Williams also noted that he doesn't trust Trump or Carson to address the needs of NYCHA residents.
Quinones said that she has developed a mistrust of elected officials when it comes to doing right by NYCHA.
"Almost all of these elected officials are on the take now," said Quinones. "They got bought up. Check the real estate money that they're getting. You can't serve two masters. You cannot serve the real estate industry and the people of public housing."
According to Cynthia Tibbs, who calls the WSUR NYCHA Brownstones on the Upper West Side home and is active in NYCHA matters, the reason that federal receivership was done was to limit the Southern District of New York's power. Federal prosecutors had recently accused the city of failing to meet safety protocol and fix public housing buildings. Prosecutors for the Southern District had reached an agreement with NYCHA that would have forced the city to provide fixes and repairs as soon as possible.
Now, they have at least a decade to do it.
"All those hours of testimony that residents gave about the inhumane conditions they have been subjected to living in while paying their rent every month has literally been cast aside and the mayor will not be held accountable by the Southern District," Tibbs said.
"Judge [William H. Pauley] had more power than the mayor and Ben Carson put together," said Quinones. "And if we had went into a judicial receivership then the Southern District would apply the monitor and take that away from HUD."
The text of the HUD/NYCHA plan uses nebulous language such as "Management of the highest quality and commitment" and "Robust oversight to assure remediation objectives are met," but New York State Attorney General Letitia James said she plans to keep her eye on how the deal develops and is put in action.
"My office will keep a close watch on the details of this agreement to ensure that all the benchmarks outlined by the federal government and New York City are completed, and completed with care," stated James. "After years of mismanagement and extensive maintenance problems, it is imperative that NYCHA residents have a role in this process and finally get relief from the deplorable conditions they have endured for far too long."
In a surprise to many involved, de Blasio picked Sanitation Commissioner Kathryn Garcia to be the interim head of NYCHA. Garcia will take a leave of absence from her current post and head the agency for two months until they find a permanent board chair.
"I am going to work every single day to make life better for the 400,000 New Yorkers who call NYCHA home," stated Garcia.