Touro HealthCorps, First Impact join to teach simple life-saving technique Feb. 10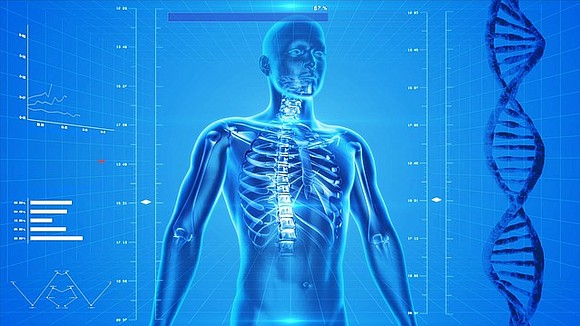 This Sunday, Touro College of Osteopathic Medicine students will instruct people of all ages in a simple compressions-only CPR technique so they can use it in emergencies until help arrives. Participants will learn the "National Texas Two Step"—how to act quickly in the event of a cardiac emergency by following two easy steps:
Call 911

Push hard and fast in the center of the chest until help arrives.
The National Texas Two Step CPR is an annual event to educate the public about the benefits of compressions-only CPR technique. This year's event will take place Sunday, Feb. 10, from 11 a.m. to 3 p.m. at Touro College of Osteopathic Medicine, located at 230 W. 125th Street, in the cafeteria on the 4th floor. The event is free and open to the public.
"People need to understand that an 8-year-old can learn this procedure in five minutes and save a loved one's life," said Dr. David Forstein, dean of TouroCOM Harlem. "Heart disease is the number one killer of Americans. It is important medical students bring this lifesaving event to our communities."
Last year the event trained more than 7,892 individuals at 60 sites across the U.S., with large-scale events in Atlanta, Houston and New York City. Since inception, the project has trained more than 18,500 individuals in the technique with 700 medical students each year.
The event is co-sponsored by TouroCOM HealthCorps, a nonprofit founded by Dr. Mehmet Oz that works with high need schools to give teens tools to improve their health, and First Impact, a national nonprofit dedicated to developing leadership and organizational skills for young healthcare professionals through community service.
Touro is a system of non-profit institutions of higher and professional education. Touro College was chartered in 1970 primarily to enrich the Jewish heritage and to serve the larger American and global community. Approximately 19,200 students are currently enrolled in its various schools and divisions. Touro College has 30 campuses and locations in New York, California, Nevada, Berlin, Jerusalem and Moscow. New York Medical College, Touro University California, Touro University Nevada, Touro University Worldwide and its Touro College Los Angeles division, as well as Hebrew Theological. College in Skokie, Ill., are separately accredited institutions within the Touro College and University System. For further information on Touro College, please go to www.touro.edu/news.