Will Downing talks first Gospel album 'The Promise'
JORDANNAH ELIZABETH | 2/7/2019, 3:43 p.m.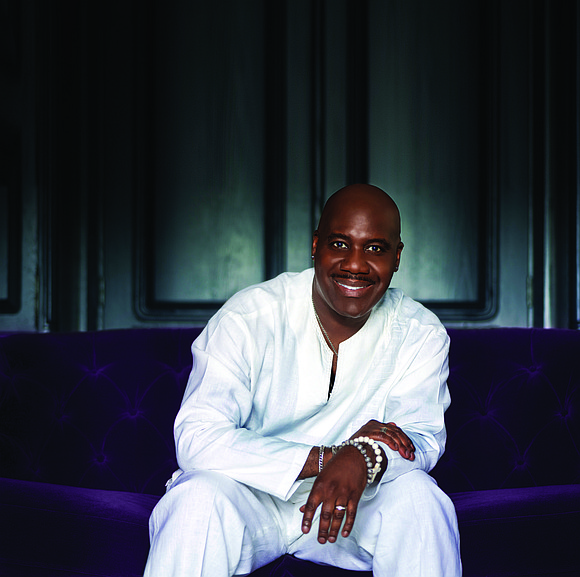 R&B artist Will Downing seemed to be destined to become great at a young age, since he attended Erasmus Hall High School in Brooklyn just like music industry leaders such as Clive Davis, Barbra Streisand and Stephanie Mills. Downing's self-titled debut album, released in 1988, went gold, and his career ran successfully thereafter, her worked with artists such as Jennifer Holliday and Kool & the Gang and received a Grammy nomination for his 2000 album for Best Traditional R&B Album.
But in December of 2006, Downing discovered he suffered from an autoimmune disease called polymyositis. In an interview he spoke about his newest inspirational album, "The Promise," which could be considered a gospel album but to Downing is simply 10 thank you letters to God.
AmNews: This new album, "The Promise," emerged out of your faith being restored after healing from polymyositis. Tell me about your struggle and how you overcame it.
Will Downing: The way I discovered [I had polymyositis] was while I was out on the road. We were someplace every weekend doing something. So, I just felt myself kind of slowing down a lot, but being a hard-headed man, I didn't go to the doctor as most men don't do. We think we can overcome everything, and I never went to the doctor. But I became very weak and [doing] the things that the average person was able to do was becoming a big struggle for me like getting up out of a chair, shaving my head and putting a belt on. It took more effort than what it should take. I kept making excuses as to why it was happening.
It finally got to the point where I was so weak that I couldn't turn a steering wheel of a car. I was taking my wife and daughter to the movie and was trying to park my car. I was so weak, I couldn't turn the steering wheel, and, luckily, I found a spot that was straight ahead and didn't take much effort. I didn't verbalize the problem, but when we got out of the car, I leaned over to my wife and told her, "After we leave here, I think I might need to go to the doctor." So, we went to the doctor and they drew some blood and sent me home. By the time I got home, I received a message on my answering machine saying, "When you get this message, go straight to the hospital." That's when I knew something was seriously wrong. We went to the hospital and the next day, I was pretty much paralyzed from the waist down. From that day, I stayed in the hospital for three months.
AmNews: There's a quote where you say, "As I lay in the hospital bed, all hope seemingly gone, I started to pray like never before, begging for help and promising God that if he got me out of this I'd do whatever he needed and wanted me to do." When did you get the message that what he needed you to do was write this album?