Activists criticize American Bar Association over law school exams
Stacy M. Brown, NNPA Newswire Correspondent | 2/8/2019, 6:05 a.m.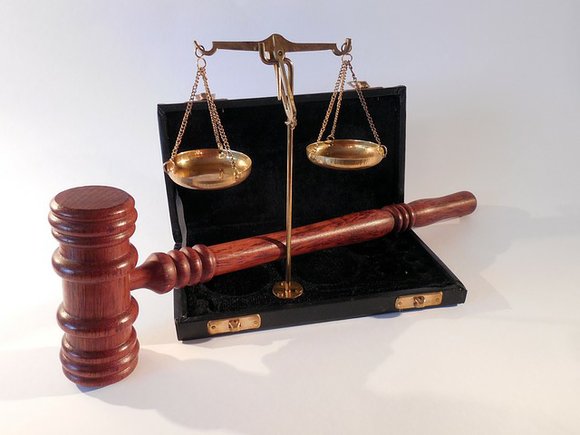 Favoring diversity over quality, the American Bar Association (ABA) recently rejected a proposal to hold law schools responsible for not preparing students for the rigors of the legal profession, according to a news release critical of the association from Project 21, a leading voice of Black conservatives.
Members of the Project 21 black leadership network condemned the decision, calling for reforms that protect students who are accepted to meet social justice goals but then effectively set up to fail.
"I've seen too many promising black students with great potential for other fields drop out of law school because it wasn't the right fit," Project 21 member Dr. Carol Swain, said in a news release.
"They weren't happy, and they ended up in serious debt because their peers and academic advisors pressured them into pursuing a high-profile legal career," said Swain, a retired professor of law and political science at Vanderbilt University and professor of politics and public policy at Princeton University.
"Law is not for everyone, yet law schools are often complicit in the name of diversity rather than being honest about an applicant's potential," Swain said.
At its Mid-year Meeting, the ABA House of Delegates – in an 88-334 vote – rejected a proposed change in its standards pertaining to the bar exam passage rates of law schools' graduates that was submitted by its Section on Legal Education and Admissions.
The change to the ABA's Standard 316 would tie a law schools' accreditation to a requirement that 75 percent of its students pass the bar exam within two years of graduation, the Project 21 news release noted.
ABA officials did not immediately return requests for comments to NNPA Newswire.
Speaking out against the proposal, chairs of the ABA's Goal III groups that exist "to eliminate bias and enhance diversity" in the legal profession – which include the Coalition on Race and Ethnic Justice and the Council on Diversity in the Educational Pipeline – wrote in a joint letter that the proposed standard change would have "an adverse impact upon diversity within legal education, the legal profession and the entire educational pipeline."
They also alleged the proposal "continues to threaten attempts to diversify law schools and ultimately the legal profession" by impacting historically black colleges and universities (HBCUs), schools in Puerto Rico and California and those with "large populations of diverse students," according to Project 21.
They cited data indicating that 11 of the 19 schools at risk of losing accreditation due to a 75 percent bar success requirement have "significant" ("at least 30 percent students of color") minority student bodies – and two are classified as HBCUs.
In an interview with Inside Higher Ed, Kaplan Bar Review Vice President Tammi Rice said: "Arguably one of the most important responsibilities of a law school is to help its students succeed on the bar exam. Keep in mind that all of the law schools that have recently shuttered or are on the verge of closing down have something in common: a low bar passage rate."