Escape from New York: Amazon kills deal for new HQ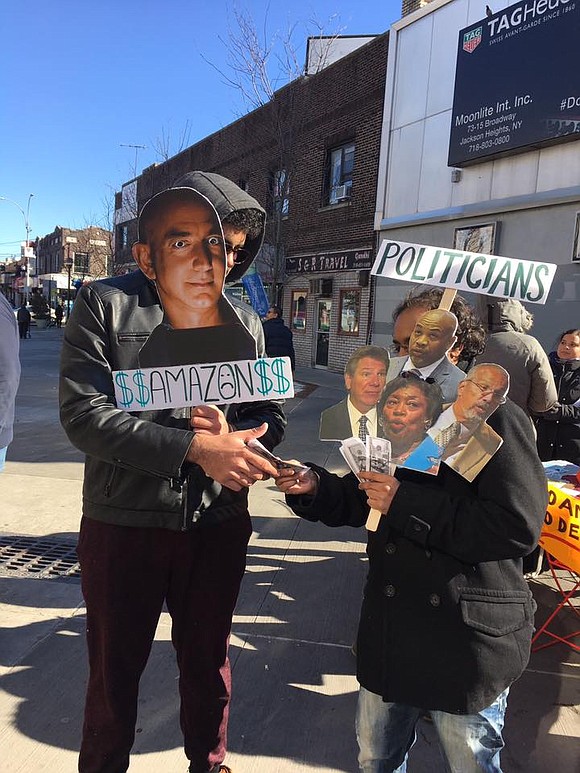 Earlier this week, Amazon threatened to take their ball and go home if elected officials and activists didn't play by their rules. On Thursday, the retail giant came through on its promise.
This morning, Amazon announced that it would pull out of the agreement to construct a new headquarters in Long Island City, Queens. Initially announced with New York City Mayor Bill de Blasio and New York State Gov. Andrew Cuomo's approval, the retail giant citing opposition from elected officials, residents and activists over proposed tax subsides and other breaks given to Amazon and its CEO Jeff Bezos.
"After much thought and deliberation, we've decided not to move forward with our plans to build a headquarters for Amazon in Long Island City, Queens," read Amazon's statement. "For Amazon, the commitment to build a new headquarters requires positive, collaborative relationships with state and local elected officials who will be supportive over the long-term.
"We are disappointed to have reached this conclusion—we love New York, its incomparable dynamism, people, and culture—and particularly the community of Long Island City, where we have gotten to know so many optimistic, forward-leaning community leaders, small business owners, and residents," continued Amazon's statement. "There are currently over 5,000 Amazon employees in Brooklyn, Manhattan, and Staten Island, and we plan to continue growing these teams."
Amazon's spokesperson said they'll proceed with plans to construct offices in Nashville and Northern Virginia.
New York State Gov. Andrew Cuomo blamed the State Senate for Amazon's hesitancy and pinned it on local opposition in Queens.
"First of all, I've never done a major project where there is not some local opposition. It does not happen," said Cuomo. "Every project has local opposition. We built a new Tappan Zee Bridge—everybody was opposed until the bridge is done. You do a new housing complex, everybody's opposed until it's done. The Long Island Rail Road, putting in new stations, fixing stations, I can't tell you the level of opposition. People just oppose change."
Chelsea Connor, Director of Communications for the Retail, Wholesale and Department Store Union (RWDSU), said if Amazon wouldn't recognize their requests and grievances, they should leave.
"Rather than addressing the legitimate concerns that have been raised by many New Yorkers Amazon says you do it our way or not at all, we will not even consider the concerns of New Yorkers – that's not what a responsible business would do," stated Connor.
Amazon, Cuomo and New York City Mayor Bill de Blasio agreed to the online retail giant constructing a 4 million square foot commercial space along the LIC waterfront. While waiting for the construction of a new space, Amazon would take over a 500,000 square foot space at One Court Square. The deal would allegedly create 1,300 direct construction jobs each year through 2033, fill at least 25,000 jobs by 2029 and up to 40,000 by 2034. Amazon would also receive a $3 billion tax break from the city. Amazon still hadn't leased or purchased an office in the LIC area yet.