Grammy yeah or nah?
2/14/2019, 1:27 p.m.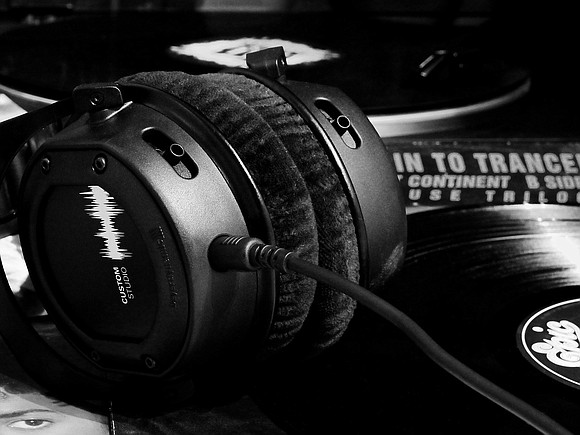 For all intents and purposes the 2018 music year is a wrap. It was put to rest Sunday, Feb. 10, with the 61st Annual Grammy Awards. As always we watched with baited breath, trying to anticipate how many winners they got wrong, or if you're an optimist how many were deserved. Time will tell which songs will join the annals of classic material (think Marvin Gaye's "What's Going On" (1971)) not to be acknowledged. For now, let's salute the historic achievement of Donald Glover's musical alter ego Childish Gambino for his four wins, which included Best Music Video and Best Rap/Sung Performance as well as the distinction of first ever for the hip-hop genre as he also garnered prestigious honors for Song of the Year and Record of the Year, all for "This Is America." The enigmatic H.E.R. scored two in the categories of R&B performance (for the Daniel Caesar duet song "Best Part") and best R&B album, for her self-titled release "H.E.R."  Cardi B got the nod for Best Rap album and in the process validated the place where hip-hop all began, the Boogie Down Bronx as well as the work of Sha Rock and the Mercedes Ladies, marking the first time a woman has reigned in the category.
Competing with Cardi for that honor was Pusha T. While his project "Daytonya" came up short, he offered via Twitter, "Had an amazing Grammy experience, nominated with a group of my peers that I've supported publicly via my socials at one time or another, each and every one of them. Honored to be part of the bunch," he wrote. "Congrats 2 @iamcardib for winning and 4 having the best performance of the night." The rest of his comment however was somewhat of a revelation, as he expressed, "Honored to be nominated as I don't feel I've ever seen an album this concentrated in pure street content ever acknowledged by the @RecordingAcad, def not in 7 songs. Changing the silhouette and reaching new heights for lyric driven, street hip-hop. This nomination was for 'us.'" Can we now look toward that real Boom Bap bear essential no nonsensical hip-hop getting pushed to the fore?! Hmmmm…
The influence of Wakanda has stretched into the music realm: "Black Panther" soundtrack composer Ludwig Göransson won the Best Score Soundtrack For Visual Media, and Best Rap performance was won by Jay Rock, Future and Kendrick Lamar for their collaboration "King's Dead." The latter song actually was tied with Anderson .Paak's "Bubblin."
Others getting wins were:
Best Rap Song
"God's Plan" — Aubrey Graham, Daveon Jackson, Brock Korsan, Ron LaTour, Matthew Samuels and Noah Shebib, songwriters (Drake) 
Producer of the Year, Non-Classical
Pharrell Williams 
Best Traditional R&B
Performance
"Bet Ain't Worth the Hand" — Leon Bridges and
"How Deep Is Your Love" — PJ Morton featuring Yebba
Best R&B Song
"Boo'd Up" — Larrance Dopson, Joelle James, Ella Mai and Dijon Mcfarlane, songwriters
Best Urban Contemporary Album
"Everything Is Love" — The Carters 
Best Reggae Album
"44/876" — Sting and Shaggy
Best Jazz Instrumental Album
"Emanon" — The Wayne Shorter Quartet
Best Music Film
"Quincy" — Quincy Jones; Alan Hicks and Rashida Jones, video directors; Paula Dupré Pesmen, video producer
Let's see what next year brings. Over and out. Holla next week. Til then, enjoy the nightlife.