Nigerian presidential elections upcoming, Omoyele Sowore looks for the votes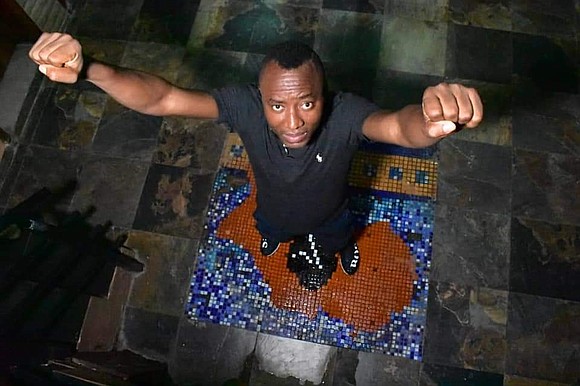 Born in Ondo State, in southwest Nigeria, Sowore studied at the University of Lagos, and in New York he got a master's degree in Public Administration from Columbia University. He also taught Modern African History at the City University of New York and Post-Colonial African History at the School of Art.
"It is time for someone to run who has got a good head on their shoulders to rule Nigeria, and someone who is capable, has intellect," he said while comfortably dressed in a hoodie and jeans and eating soul food from a local Harlem restaurant.
The married father of two has criticized many Nigerian administrations since being a student at the University of Lagos in 1989, challenging what he saw as the lack of economic and social gains for the majority of Nigeria's almost 200 million people. Thirty years of being a career activist include the creation of his online Sahara Reporters investigative media outlet in a small room in Manhattan 2006.
Last year he said, not seeing a candidate running for office who had the correct strategy for the people and the nation, he decided with his renegade and unorthodox style to run for office himself.
It was that attitude personified and actualized which led to Nigerian media and people to liken him to the nation's anti-hero hero musician and activist, Fela Anikulapo Kuti.
Even though he acknowledges that he can't sing per se, this blogger-activist-teacher-student-writer-husband and father once auditioned to play his icon Fela on Broadway.
"I did. I am such a Fela disciple. He was one single activist who took on the system all by himself using music. I didn't have a good voice so I couldn't sing, but I am using media, I am using my body, my skills, and I am using the internet to fight the government."
One of his big supporters who has "Felarized" Sowore is activist and performer Sandra Izadore, the influential woman who was very close to Fela. Based in California now, she is the African-American woman who some call the "Mother of Afrobeat;" she is said to have introduced the musical icon to U.S.-style Black Power politics.
"Fela was a prophet, he had vision and loved his country," Izadore told this reporter. "He could have left and lived a very different lifestyle." As she noted that whatever the outcome, the youth have been awakened, Izadore likened Sowore's social and political potential to Fela Anikulapo Kuti; Ghana great Kwame Nkrumah; and Jamaica's Bob Marley. "I had the opportunity to know Bob Marley as well as Fela. One was very spiritual, and one was political. My hope is for Sowore because change must come."
Traveling all across the 36 Nigerian states, and Australia, Europe and back home in the U.S., Sowore has held town halls and rallies to hear what the people require. "I knew we needed to have an assessment tour," he told the Amsterdam News.
In New York, supporters would look out for him over the years as he would loudly protest the annual October Nigerian Independence Day celebration at the Consulate General of Nigeria. "Yes, I would organize a protest," he said, knowing that he was about to be tackled by police and parade officials alike. "I couldn't just stand the fact that these dignitaries would come in front of people every year to celebrate the independence that they—we—don't have. Explain what is independence when you cannot control your resources? Your people are poor. The people who [pretend] to give you independence have not left your country, they still control your resources. They still control the government."