Horoscope: February 14 - February 20
Ashley Brockington | 2/19/2019, 5:23 p.m.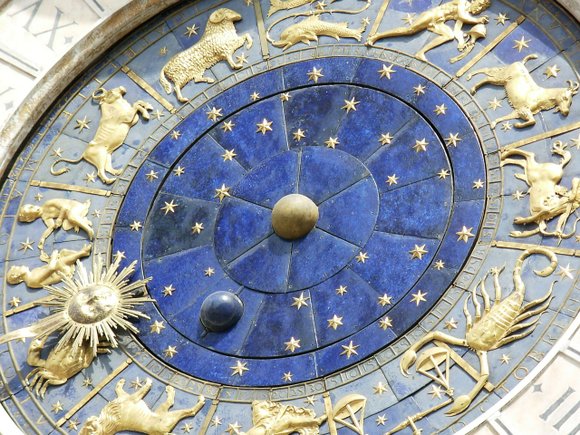 This week, I'm focusing on Venus, the planet of love. She is in a lovely relationship to Neptune, blessing our unions with compassion and forgiveness. May you feel a profound love for yourself this week. Blessings!
Aries:
Venus is coursing through your tenth house of career, Aries. Making you the queen of the playground at work. If your office is hosting a V-Day lunch or party, go! Social interactions at work are easeful now. You might even meet that special someone working 9-5! Someone notices your knack for creative solutions.
Taurus:
This week, you are naturally drawn to people and places outside of your own culture. You are open to anything that expands your mind and widens your experience this week. Not going anywhere? No problem. Your social circles offer mind expansion of the spiritual sort. Find a church, a sangha or a dance class to connect to.
Gemini:
You are poised to bring the sexy back this week. Work makes you feel sleepy. If you are in a committed relationship, go deep. Investigate power dynamics (at work or at home). You may feel like taking a break from your chosen career because you are feeling disconnected at work. Focus on your one-to-one relationships. Is power shared? Is there need of a shift?
Cancer:
You're either deeply in love or deeply desiring to be. Either way, hanging out one-on-one is your jam this week. Follow the mysterious because you are drawn to obscure philosophies. Reading a sacred text with your bestie by candlelight? Perfect. Try Rumi on for size. That brother is deep.
Leo:
We know you like to be the center of attention, Leo, but this week, consider service. Remembering that any job done with your whole heart is being of service. That should smooth over any icky power struggles that you may be dealing with at work. Pay close attention to shared finances. On a sexier note, tantra anyone?
Virgo:
Put on your best dress this week, Virgos. Because Venus in the 5th house likes to look good. Fellows, can you spell D-A-N-D-Y? Don't leave the house unless you feel like a million bucks. Your one-on-ones have a high vibe this week. On the low, your chosen Valentine may be un-committed or a little unstable, so, slow she goes.
Libra:
If you have Libra rising, your home is your happy place this week. Plan date nights at home. Love up on your living room. Shake the dust out of the rugs. Finally, get your Marie Kondo ON! If you are a cook, make a beautiful meal for your loved ones. Showing your love by taking good care of others gives you all the good feels that you need this V-day!
Scorpio:
Rising Scorpios, your wit shines this week. If you are a writer, excellent! This is a wonderful time to put words to the page. Venus in the third house gives you social grace and the gift for gab. Do you have a special someone in your sights? By all means, write them a love letter and melt their heart all over the floor (in a good way!)