People's Choice: Jumaane Williams wins public advocate special election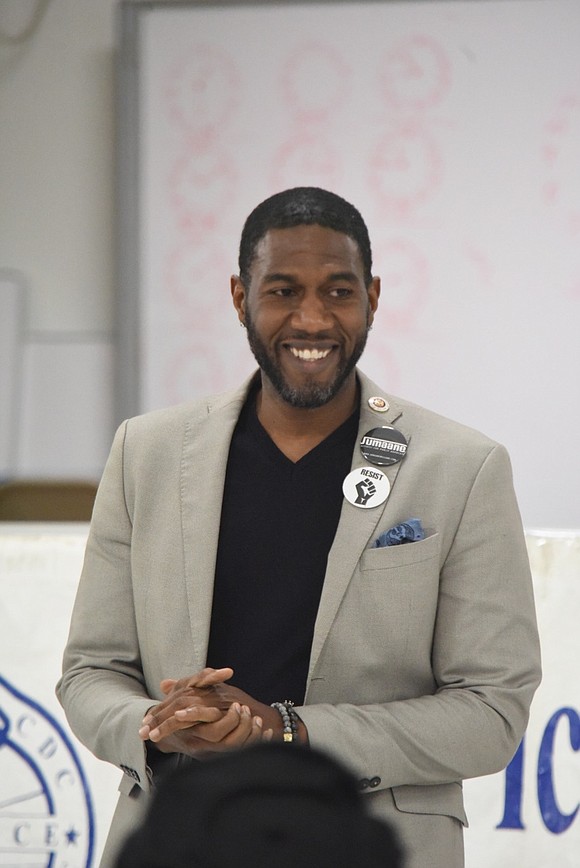 New York City Council Member Jumaane Williams is now one seat away from mayoralty.
Last night, Williams won the special election for public advocate. He emerged from a crowded field of 17 candidates to take 33 percent of the vote. New York City Council Member, and lone Republican in the race, Eric Ulrich finished second with 19 percent of the vote. Former Council Speaker Melissa Mark-Viverito finished third with 11 percent of the vote.
"This campaign may have been relatively short but this journey has been long—it traces back across years of working with all of you on the front lines of the issues that matter to all of us—of fighting for transformational change in the streets and in the halls of government," said Williams at his victory party. "As your public advocate, I promise that we will take up these causes and more, with energy, passion and resolve—to do what's right, no matter the political winds. I know I'll have all of you by my side in these fights."
The special election brought low voter turnout with more than 365,000 of an available 4.67 million active voters showing up to the polls. According to The New York Times, the New York City Board of Election spent up to $15 million on the special election.
Williams' rise from Councilmember to prominent fixture among progressive activists to the second-highest position in the city government coincided with the rise of the Working Families Party. He thanked the party for their support throughout his political career.
"A decade ago, I got connected up with the Working Families Party, before my first race for City Council, and together we won," said Williams. "We fought to end the abuse of stop and frisk together, we fought for paid sick days together, we even mounted a statewide campaign this past fall together, and now this win is yours too, WFP. To Tish James, you left some pretty big shoes to fill…to the mayor, I'm not running for your job, but I'm going to work with you to make sure we work on behalf of the people."
In return, New York City Mayor Bill de Blasio heaped praise on Williams and said he looked forward to engaging with him on issues affecting New Yorkers.
"I join all New Yorkers in congratulating Jumaane Williams for being elected New York City's public advocate," said de Blasio. "As a former public advocate, I know firsthand how important this office is to our city. The public advocate holds our entire city government accountable and amplifies the voices of all New Yorkers. I look forward to working with Public Advocate Williams to continue making this the fairest big city in America."
WFP State Director Bill Lipton declared Williams' victory a victory for the progressives and a victory for working class New Yorkers who want to hold City Hall accountable.
"This is another big victory for the progressive movement that swept away the corporate Democrats in the IDC and ousted Republicans from the State Senate," stated Lipton. "Tonight is proof positive that progressives in this state have never been stronger. We won't stop until we've built a New York that works for the many, not the few."