People's Choice: Jumaane Williams wins public advocate special election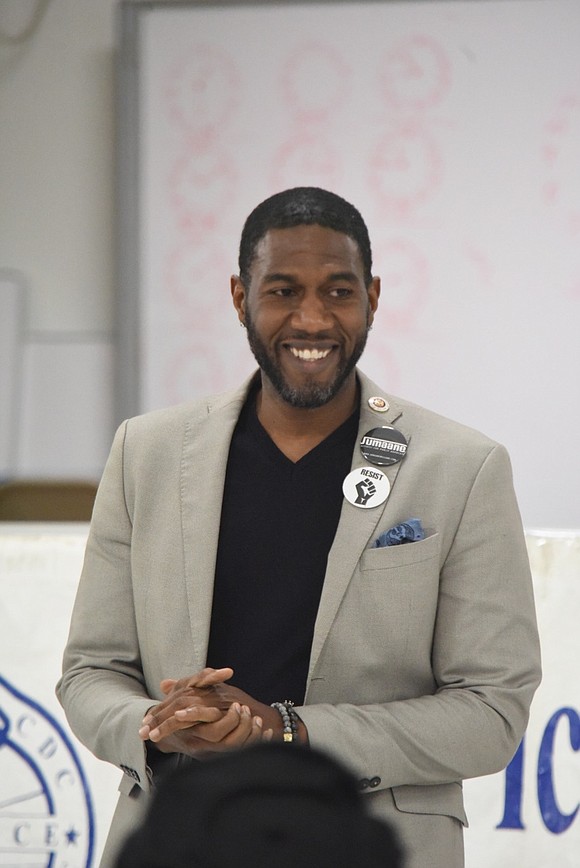 The public advocate's office has a $3.5 million budget and serves as the watchdog for City Hall. The public advocate has the ability to hold public hearings and, in a power not often used, introduce legislation.
Although Williams told de Blasio that he's not here to take his job, it's a fact that the previous two recent public advocates, de Blasio and New York State Attorney General Letitia James, have moved on to other positions. With rumors of de Blasio eyeing a presidential run, Williams would take over as mayor if de Blasio left early to pursue the White House.
New York State Assemblyman Michael Blake, who finished with only 8 percent of the vote, acknowledged to his supporters that it was a tough night, but reminded New Yorkers of the mission at hand and what he hopes any public advocate would accomplish.
"This effort was never going to be an easy climb, and your hard work over the past few months is truly inspiring," stated Blake. "Our Jobs and Justice movement speaks out loud and clear, united by a belief that all New Yorkers deserve an equal opportunity to thrive. We are a movement which understands that addressing the root causes of inequity matters more than slogans. We believe that in order for all New Yorkers to [get] a fair shot at the American Dream, we must deliver on jobs and justice for the people."
In a Democratic-dominated city like New York, one might find it surprising that a Republican, Ulrich, made a good showing in a non-mayoral election. But it didn't surprise New York GOP Chairman Ed Cox, who saw in the results a city that's fed up with the mayor and his stewardship of the five boroughs.
"Tonight, tens of thousands of New Yorkers sent a message that they are unhappy with the direction of this city under liberal Mayor de Blasio and want real accountability," stated Cox. "We congratulate Councilman Ulrich on running a hard-fought race and distinguishing himself as a true common-sense candidate. While he came up short, this race affirmed that Republicans can compete in New York City and issues matter."