Older NYers to governor, lawmakers: Ensure MTA'S Fast Forward plan fully funds subway accessibility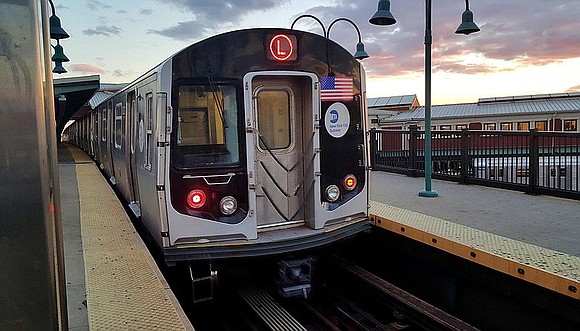 Older NYers to governor, lawmakers: Ensure MTA'S Fast Forward plan fully funds subway accessibility
New York should be a great city to age in: you don't need to drive to get places. But because three quarters of subway stations are only accessible using stairs, New Yorkers find themselves increasingly immobile and isolated as they age.
To make New York's transit system function for the city's rapidly aging population, AARP joined transit advocates Friday, Feb. 22, to urge that the state legislature ensure that the MTA's Fast Forward plan is funded sufficiently to meet its goal of adding elevators at 50 stations in the next five years and at every station in 15 years.
Only three of the 35 naturally occurring retirement communities (NORCs) designated by the NYC Department for the Aging are within a quarter-mile walk of an accessible subway station, according to an analysis by TransitCenter.
More than half of non-drivers over 65 don't leave home most days, partly because of a lack of transportation options.
Unless the state legislature fully funds the subway accessibility goals of the MTA's Fast Forward plan, this is what all New Yorkers can look forward to as they grow older and subway stairs become increasingly difficult to climb.
"The writing is on the subway wall: fewer New Yorkers will be able to get where they need to go if the state doesn't keep pace with our aging population and make sure everyone can actually access the subway," said Chris Widelo, associate AARP state director for New York City. "Boston's and Chicago's transit systems are more than twice as accessible as ours. It's time for the greatest city—and state—in America to step up for all of our residents."
"It's no secret our city is rapidly aging," said Colin Wright, senior advocacy associate at TransitCenter. "The lack of accessible options for older riders is a worsening crisis. State lawmakers need to step in now. Funding Fast Forward is the only way current and future older New Yorkers will have an accessible subway they can rely on."
AARP and TransitCenter also released a new video in which seniors discussed their daily struggles on the inaccessible MTA subway system and why the state should fund Fast Forward.
"Sometimes, I want into go to the city, but because of all of the subway stairs I have to go up and down, I say, 'No, I'm not going,'" said Lorraine Assent, an AARP-NY member from East New York. "Sometimes I see senior citizens going shopping, and they come back and look at the stairs and turn around. Or you see people with canes, you know, trying to get up the stairs, and it really is hard. I would like to tell the state legislature that we should make stations accessible."
Nearly a million people 65 and older live in the five boroughs––a number that's projected to grow from 13 percent of the city's population to 18 percent in the next two decades. Their transit options are limited––subway stations with stairways that are too taxing or buses that too often crawl along at walking speed.