Dear Secretary Carson and HUD administrators,
1/3/2019, 12:02 p.m.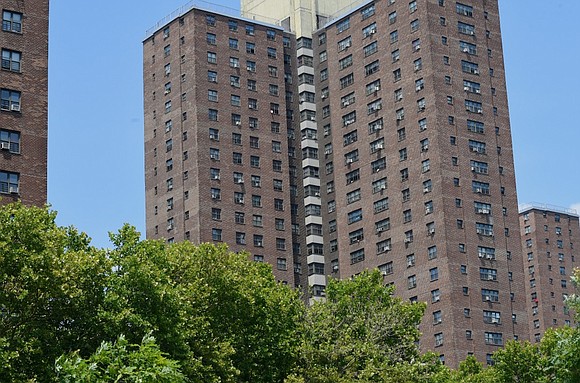 We are clergy members and leaders of communities of faith, with thousands of parishioners who live in NYCHA developments across the city. For the health and safety of all NYCHA residents, we believe that the City of New York must retain control of NYCHA, and that federal receivership would be harmful for the agency and for NYCHA's more than 400,000 residents.
Since Mayor de Blasio took office, and especially over the past year, conditions at NYCHA have slowly but definitely improved. Thanks to an unprecedented $2.1billion capital and $1.6 billion operational investment, the city is replacing roofs, fixing heat and upgrading security. Further, the recent announcement that more than 62,000 units would come under professional, private management demonstrates the administration's continued commitment to innovative approaches that substantively improve the lives of thousands of people.
Receivership could destroy this fragile progress. We know what happens when the federal government takes over local public housing authorities. In Gary, Ind., Cairo, Ill., Wellston, Mo. and Chicago, Ill., federal receivership all ended the same way—large public housing developments were shuttered, and hundreds, sometimes thousands, of residents were displaced. Even with Section 8 assistance, families are priced out of their hometowns. 
In the rare instances when residents have gotten to stay in place, receivership has left them living under worsened conditions. For example, 30 years of receivership left the public housing of East St. Louis, Ill., with $180 million of capital needs—and no money to fund them.
One in 14 New Yorkers make their homes in NYCHA. They are our parishioners, our families, our teachers, our nurses, our police officers. They're our community. And in human terms, receivership means we are turning our backs on these families.
It's no secret that NYCHA is a troubled agency, plagued by decades of disinvestment and mismanagement across all levels. It will take many more years of cooperation and commitment across all levels of government to reverse the situation. Receivership is not only a threat to these improvements but also a threat to the existence of NYCHA itself. 
Thank you,
Jennifer Jones Austin
CEO and Executive Director
Federation of Protestant Welfare Agencies
Raja Abdulhaq
Executive Director
Majlis Ash-Shura: Islamic Leadership Council of New York
The Rev. Dr. Amy Butler
Senior Minister
Riverside Church
Frederick A. Davie, M.Div.
Executive Vice-President
Union Theological Seminary in the City of New York
Rabbi David Niederman 
President
The United Jewish Organizations of Williamsburg and North Brooklyn