REPORT: City leaders, Brooklyn Borough President discuss the future of NYCHA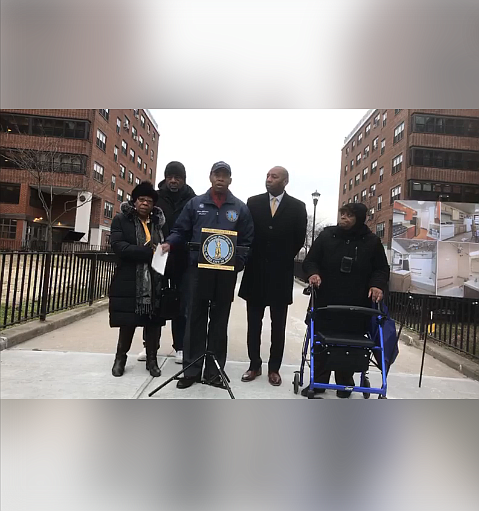 Three Brooklyn Tenant Association Presidents were guided by Brooklyn Borough President Eric Adams into an apartment inside Ocean Bay Bayside apartments in Far Rockaway, Queens Friday.
It is NYCHA'S first conversion under the Department of Housing and Urban Development and accesses private capital to meet capital needs. Adams wanted leaders to see first hand the future of their developments.