A first step for criminal justice reform
George Gresham, President of 1199SEIU | 1/10/2019, 1:38 p.m.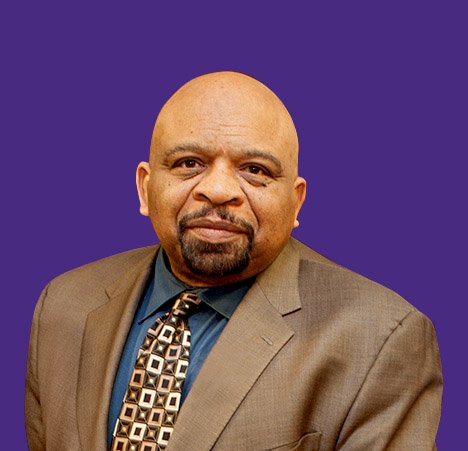 Late last month, Congress passed and the president signed the most far-reaching criminal justice reform in a generation. Advocates envision the First Step Act as just that, a first step toward reducing mass incarceration and repairing our damaged democracy.
Specifically, the Act will shorten some disproportionately long federal prison sentences, ease mandatory minimum sentences and the "three-strikes" rule, increase good and earned time credits, require inmates to be housed within 500 miles of their families when possible and end the shackling of inmates while pregnant, giving birth and in postpartum recovery. Especially relevant to communities of color, the Act retroactively reduces the disparity between sentences for crack and powder cocaine.
The Act is long overdue. Mass incarceration, which author Michelle Alexander has called "The New Jim Crow," is one of the defining civil rights issues in the United States today. Our nation represents less than 5 percent of the world's population but has almost 25 percent of its prisoners. Worse, more than 30 percent of the world's incarcerated women are in U.S. prisons.
The Act does not go as far as the bill that was prevented from coming to a vote by Sen. Mitch McConnell (R-Ky.) and the Republican majority during the Obama administration. History will measure it by our ability to build on it. "It is a compromise of a compromise, and we ultimately need to make far greater reforms if we are to right the wrongs that exist in our criminal justice system," said Sen. Kamala Harris (D-Calif.), member of the Senate Judiciary Committee and former California attorney general.
Sen. Cory Booker (D-N.J.), another Judiciary Committee member, and who shepherded the legislation, said, "We continue to work for elimination of cash bail for non-violent crimes, and more support for re-entry programs…And much work remains to be done at the state level, where the vast majority of sentencing and incarceration takes place."
The federal prison system houses approximately 12 percent of the nation's prisoners. Second and third steps must address the 88 percent in state and local penal institutions. Doing so will require criminal reform advocates to hold together the rare bipartisan coalition of progressives and conservatives that supported the bill.
This broad coalition was able to defeat the worst GOP poison-pill amendments and convince a law-and-order president to sign the measure. The staggering cost of incarceration has caused states to take a second look at sentencing practices. For the past decade or so Christian conservatives have joined the effort for prison reform. The opioid crisis has also awakened many to our overly punitive system. According to a 2017 survey, some 71 percent of Americans believe that reducing the country's prison population should be a priority.
Victory would not have been possible without the work of advocates such as Van Jones and Jessica Jackson Sloan, leaders of #cut50, a broad national bipartisan initiative to reduce the prison population while making our communities safer. Building on the work begun during the Obama administration, the formerly incarcerated and their family members from a host of groups, among them #cut50, Prison Fellowship, the National Council for Incarcerated and Formerly Incarcerated Women and Girls, lobbied Congress and beat the bushes for support.