Here's how the government shutdown is affecting the US immigration processing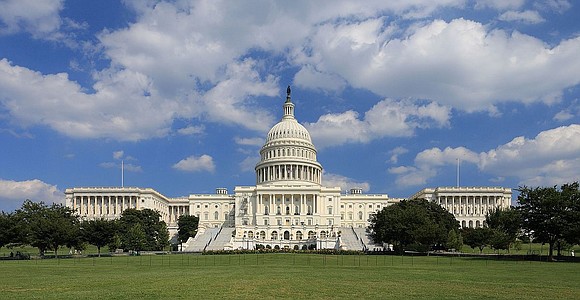 With Donald Trump insisting he could keep the "government shutdown for months and even years" to ensure he gets taxpayers to fund his "big beautiful wall" on the southern U.S. border to keep out "terrorists" and "illegals," immigrants "in line" in the U.S. or caught up in court proceedings are being affected by the shutdown.
While Trump is focused on keeping immigrants out at the border, those facing deportation are now being kept in the system longer because of the shortsighted Trump shutdown. Immigrants who would have been deported after their hearings are now staying in the country even longer while they await their new court dates in an already backlogged system.
So much for Trump's "tough" immigration policies!
Court appointments scheduled during the shutdown are now being "reset" to new dates in the future, per a notice from the Department of Justice dated Dec. 26, 2018.
For asylum seekers and others hoping to stay in the U.S., that means the already lengthy process of receiving a decision from a court system that is burdened with a historic backlog of cases will be extended.
Because the Justice Department's funding ran out Dec. 22, 2018, all of the approximately 400 immigration judges who adjudicate a backlog of more than 800,000 pending cases have been furloughed. The DOJ's website is also not being updated during the shutdown.
The only exception are courts operating in immigration detention centers, where federal immigration authorities hold immigrants pending deportation. However, court staff might not be paid while continuing to hear those cases.
Each day of the shutdown means thousands of cases will be pushed back indefinitely, according to Ashley Tabaddor, president of the National Association of Immigration Judges.
That will add to an already backlogged system that needs more funding to clear cases faster than the country needs a wall. The average wait time for immigration court hearings is 718 days, according to the Transactional Records Access Clearinghouse at Syracuse University. Courts in San Antonio and Chicago have the longest waits at more than 1,500 days, or more than four years.
Meanwhile, although the U.S. Citizenship and Immigration Services says it is still processing applications and interviews scheduled will be held because it is an immigrant fee-funded agency, some USCIS programs, however, will either expire or suspend operations, until they receive appropriated funds or are reauthorized by Congress.
These programs include the following:
The EB-5 Immigrant Investor Regional Center Program, not the EB-5 Program.
The E-Verify program, where the government website that allows businesses to check their employee's immigration status is unavailable because of the shutdown.