Jennifer J. Parker—branding and building is her business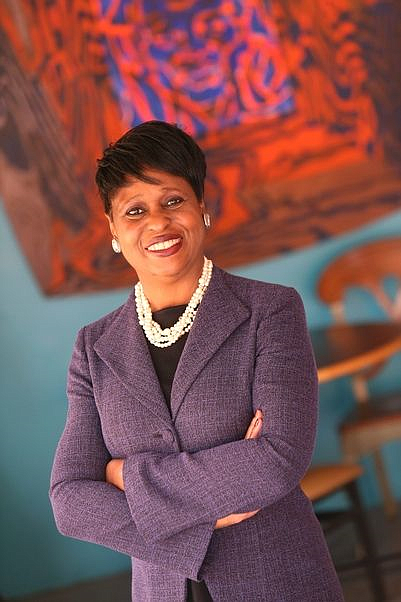 Jennifer J. Parker is the CEO and founder of Jackson Parker Communications. She created the public relations and marketing firm in 2008. Because the company is dual certified as a Minority/Women Business Enterprise, Parker has the ability to work with diverse clients, whether they are government agencies or small businesses in New York.
"I always had an interest in telling a story about an organization and the business that makes them stand out from similar ones," said Parker.
Some of the notable programs and brands the PR firm is known for working with are Think Big with 43North, I'm a Woman in Charge, The Blackness Project and Success Looks Like Me. The mentioned programs are all organizations that have a mission to serve minorities and women.  
In 2003, Parker became the founder of the Black Capital Network LLC, a consulting company dedicated to serving African-American entrepreneurs. "This organization is a brand initiative where I would host several network events, and have guest speakers come to provide information and empower the attendees," she explained. "We hope that those who attend the event are able to build relationships with other Black business owners and are well-informed about local resources. Then it was decided to start an annual conference, the annual Black Capital Network Conference in October, and it was running for five years. We referred them to economic empowerment events. Although I no longer hold conferences every year, I focus on at least one to two African-American business pro bono that people in their community may not know about and help them with branding and marketing." 
Parker continued, "I've always encouraged positivity and the strength for African-Americans. I never liked stereotypes that are said about us and especially about Black women. They say we are not educated and we can never be successful. What is said about us doesn't define us. Our achievements and success stories does. And hopefully, it inspires younger generations to believe the same."
Parker is originally from North Carolina and now resides upstate in Buffalo. She earned her bachelor's at Johnson C. Smith University in Charlotte, N.C., and graduated from the SUNY Buffalo Law School.
"I moved to Buffalo, New York to attend law school and started practicing law for an incorporation for 11 years," she said. "I always had an interest in finding ways to fill the gaps that I saw within the African-American community. Back in North Carolina, I didn't see the motivation nor the drive for African-Americans in becoming entrepreneurs and starting their own business. I always wondered why, so I started going to small business workshops and I noticed the same questions being repeated. That is when I realized that I will do my part in making a difference in with prospering entrepreneurs.
"When television shows like 'Scandal' came out, I was happy because the main character has a law degree and is a publicist. And it was very relatable to my career choice. I no longer had to explain the relation between a publicist and someone who obtains a law degree. People were able to see how the two can co-relate."