Let's take back Memorial Day
FORMER GOVERNOR DAVID PATERSON | 1/10/2019, 12:21 p.m.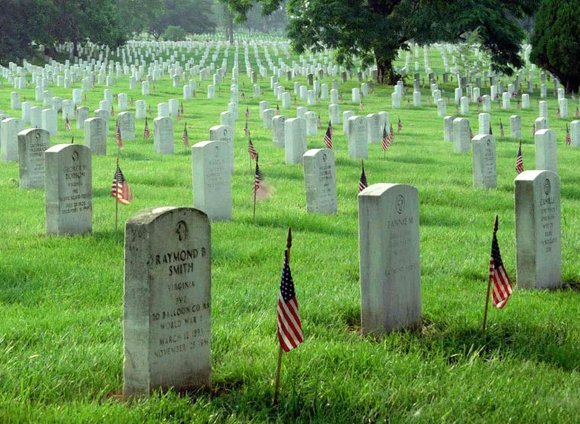 Amid 244 years of slavery and another 91 years of legalized segregation, there is yet another apprehension that Black Americans might feel regarding the actions of the United States government and its subsidiaries. History reminds us that there is a deep contempt, if not hatred, for the accomplishments and sacrifices that Black men and women made to make America great. We are familiar with the segregation of Black soldiers from their white contemporaries even though they were fighting for the freedom of the same country. Theft of intellectual property, music, acting and dance technique to be rebranded for white audiences, making the copyright of the Black authors invisible, haunt the memories of those who were afflicted. Also, the failure to recognize excellence in the fields of medicine, science, education, law and literature and military and public service have not gone unnoticed in our communities.
But of all the suffered indignities, there is one relatively unknown betrayal of history that will likely offend whites as well as Blacks, Hispanics and Asians. I call it the forgotten Memorial Day.
This secret of circumstance would have remained unknown had it not been for the efforts of the heralded professor of Black history at Yale, David Blight. As Director of the Gilbert Lehrman Center for the Study of Slavery, Blight identified shocking evidence while perusing the archives at Harvard University. It turns out that the first Memorial Day celebration was held by freed slaves living in Charleston, S.C., just 16 days after the assassination of President Lincoln.
In an article printed in The New York Times on Memorial Day, 2011, Blight reveals that hundreds of union soldiers were held captive at an old race course and jockey club that is now the sight of the Citadel Military Academy. Because of starvation and egregious living conditions, 257 of these soldiers of the 21st Negro Infantry died, their bodies discarded in a mass grave. According to the documents uncovered by Blight, the newly freed and formerly enslaved unearthed the soldier's remains and gave them a proper burial.
Monday, May 1, 1865, a ceremony was held in which a banner was draped over the facility that proclaimed, "The Martyrs of the Racecourse." Many called the event "The First Decoration Day," eluding to the roses that young children carried alongside their mothers who bore baskets of flowers and colorful wreaths. Merely 10,000 people attended this parade, the largest of several that were held by family members of brave Black soldiers killed in the Civil War. The marchers sang old Negro Spirituals and the Star Spangled Banner. Four ministers preached at a service thereafter.
By the end of 1865, the whites in the South had begun to honor their befallen as well. As Southern states sought readmission to the union, they honored whites who fought on both sides of the war as a gesture of reconciliation. Retired Union Army General John Logan set the date for what has been known as the first Memorial Day for May 30, 1868, when a ceremony was held at Arlington National Cemetery in Arlington County, Va. There was a clear dichotomy between the two celebrations. The Memorial Day we have known championed the white victims on both sides of the Civil War who gave their lives for what they termed righteous causes. However, the original Memorial Day that we now know celebrated the victory of freedom over a slaveholder's republic. Blight called the martyrs of the racecourse "The True Patriots." Frederick Douglass called the sentiment that both sides of the war fought for noble causes, a "False Equivalency." Speaking at Arlington on the fourth commemoration of Memorial Day in 1871, Douglass admonished, "We must never forget that the loyal soldiers who rest beneath this soil, strung themselves between the nation and the nation's destroyers."