Shutdown avoided? Maybe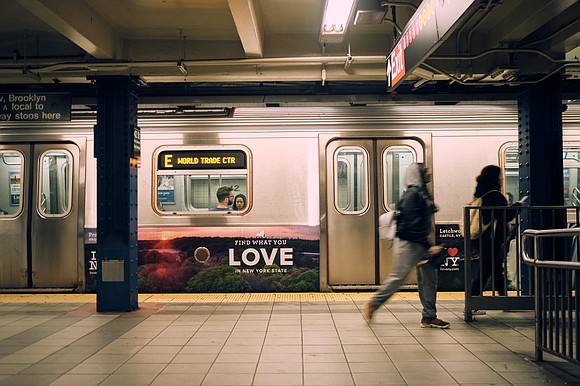 The entire situation has left Community Service Society President and Chief Executive Officer and MTA Board Member David Jones a little uneasy. He told the AmNews, "The problem we have as board members is that we're not told of this plan until after the fact," said Jones. "We were asked for an emergency session to vote up or down without having an independent understanding of a couple of things. And for three years we didn't put out a plan that has these new ideas. I'm running a corporation, and I don't like everything my staff came up with."
Jones continued, "I think what the board needs to evaluate is if this is a long-term fix or is this a patch that will have to be dealt with in three to five years because it's not sustainable."
John Raskin, executive director of the Riders Alliance, kept a proverbial eyebrow raised at the recent news and thought that presenting a new plan to the unsuspecting public left much to be desired.
"We need a full public release of the details of Governor Cuomo's idea, as well as the plans that will allow hundreds of thousands of L train riders to get around during the inevitable shutdowns and slowdowns in service," said Raskin. "Actual transit professionals, who owe nothing to the governor or the MTA, should evaluate whether this is sound engineering or a political stunt that will ultimately leave riders in the lurch."
Eleven months ago, a Bus Rapid Transit Planning International report, commissioned by Transportation Alternatives, concluded that the MTA and City Hall's contingency plan for the L-train shutdown didn't suffice. The New York City Department of Transportation's and the Metropolitan Transit Authority's plan for the L train shutdown would close the Canarsie tunnel under the East River for infrastructure repairs because of damage from Superstorm Sandy flooding. Repairs were set to begin April 19 and last 15 months.
Another part of the initial plan involved the city and the DOT converting 14th Street into a busway and protecting bike lanes that would be added to 13th Street to accommodate cyclists who use the Williamsburg Bridge. The converted busway would only allow room for private cars.
In Brooklyn, the city and the DOT recommended three-person HOV restrictions on the Williamsburg Bridge during peak hours and adding new bike lanes and ferry rides between the G, J, Z and M train lines.
Top officials at the MTA have launched their own study of Cuomo's quick-fix plan to vet it completely before giving it the OK, letting Cuomo know that his approval won't be the final stamp on the plan.
New York City Council Member Jumaane Williams said the governor shouldn't spike the ball in the end zone so early, considering the recent rushing of the opening of the Mario Cuomo Bridge and the safety concerns that followed.
"It seems that despite the governor's long claims of powerlessness when it comes to the MTA, those powers can be restored by an opportunity for a photo op or a political point," stated Williams. "This is and has always been Cuomo's MTA, and he owns its many failures. His 'dodge the blame, take the credit' strategy follows a usual pattern of behavior."