Three book trees felled
Herb Boyd | 1/10/2019, 1:42 p.m.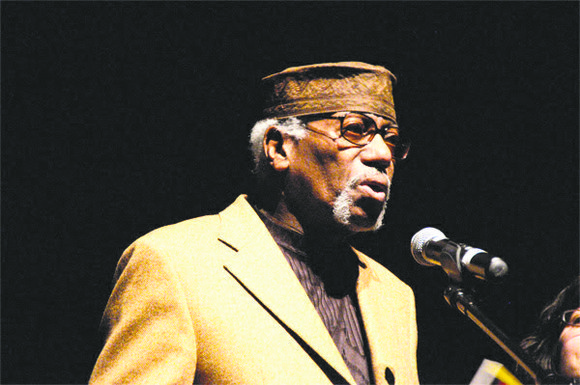 Some of the Blacks in this realistically drawn Alabama landscape are so tough that "even the mules are jealous." Harris has evoked a time and experience that many migrants from the territory, many who ventured from the menace of the Klan and white oppression, will remember and say amen.
Harris' tales were still whispering to me when I returned to Harlem, and there waiting for me was Dorothy Butler Gilliam's "Trailblazer—A Pioneering Journalist's Fight to Make the Media Look More Like America" (Center Street, 2019). Suddenly, much of what Harris imagined, Gilliam had lived, coming of age in the segregated South and later working as a reporter covering some of the most eventful moments during the civil rights era.
Oddly enough, it was Gilliam's trip to Africa in the summer of 1961 that proved pivotal in her becoming a trailblazer at The Washington Post. "The trip had given me a chance to show the editors that I could write and think broadly," she recalled. "I had no experience writing under daily deadline pressure, and this was a real daily newspaper. The editors at the Post were taking a gamble on me. I had to prove I was up to the challenge. I had no idea how difficult or fulfilling that would be, or that I would spend nearly my entire career there."
And what a productive and rewarding half-century it was, although that should not diminish the years she spent writing for African-American publications. One of the most exciting and harrowing episodes occurred with her first real assignment at the Post to cover James Meredith breaking the color barrier at the University of Mississippi. Readers will be interested to know her feelings about the photographer Ernest Withers, with whom she worked, on learning much later that he was a paid FBI informant.
Gilliam, like Ida B. Wells, Evelyn Cunningham, Era Bell Thompson and Ethel Payne, never shirked from duty or feared speaking truth to power. Her memoir is a chronicle of the nation's history from a reporter who was an eyewitness and whose stories are as riveting as her own adventurous life.
Three of the book trees have fallen, but staring at me across the room, like a huge redwood, a sequoia of information, is Jeffrey Stewart's enormous biography of Alain Locke. That's going to take a Paul Bunyan effort.