Harlem's HypeThaKid goes viral with her first song 'Did'
OLAYEMI ODESANYA | 1/17/2019, 4:45 p.m.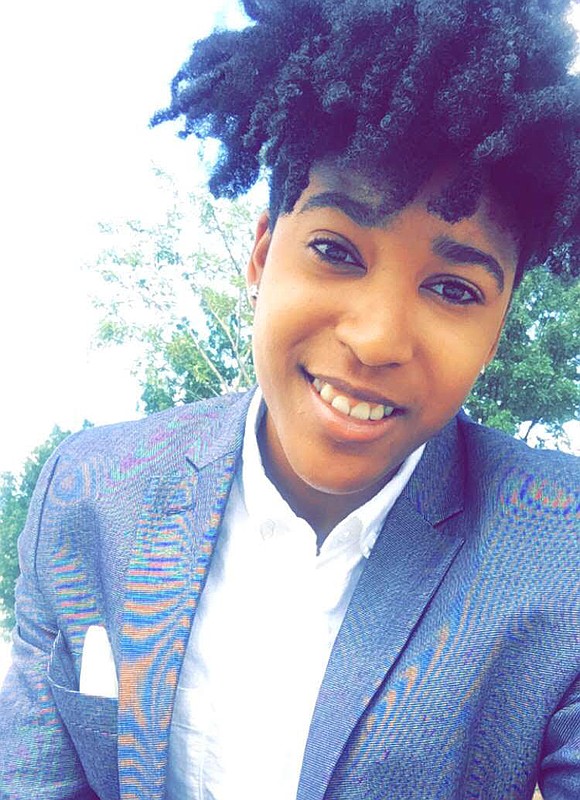 "My first time ever rapping, I was a second finalist in a Swizz Beatz contest to win 5K," said HypeThaKid. "I could always picture myself as an artist, but being a rapper wasn't it."
Meet 25-year-old Adesuwa Abulu, who also goes by HypeThaKid. Abulu grew up on the Upper East Side and moved to Harlem around the age of 13. Her father, Tony Abulu, is in the film and entertainment industry and aims to fill the gap between Nigeria and the U.S. (Black Ivory Communications and Blazechannel.com). Abulu believes that her father's career path has somewhat influenced her interest in entertainment and music.
She started using HypeThaKid as her entertainer name after years of being told how hyper she was. "My friends always called me hyper no matter the time or day," she said. "My parents always thought I would grow out of it, but it only increased as I got older."
Abulu attended The College of Saint Rose to study to become a doctor, but after her freshman year, she believed her passion for music was much stronger. She decided to change her concentration to communication with a minor in music technology.
"I really enjoyed some of the classes that I took while I was enrolled in school," she said. "I learned film work, working for the studio for television production, developing music recording skills and music engineering."
She continued, "One of my friends who is a music producer, Jameslee, asked me to rap on one of his songs. My first initial thought was like 'What? I never rapped before and if I did, it was a joke with friends and family.' But he was very encouraging and kept telling me that I have this aura and talent of an artist. So finally I did it and called my first song 'Did.' But it was missing something. It was missing a sound. A month goes by and I noticed Swizz Beatz puts out a challenge for whoever creates the best sample will earn 5K. Once I heard the sample, I called up Jameslee, who is also known as BeatsbyBk, and a music engineer in Jersey was like 'This is the missing sound, we finally found it!' Hours later, we finished the song and decided to join the challenge."
Swizz Beatz liked the post and within the week reached out Abulu, who progressed from the top 30 to a finalist.
"Although I didn't win, I am just happy I had the opportunity," said Abulu. "I was able to be in contact with Swizz Beatz. I had support from other competitors and people all over the world. My song was played in radio stations in Albany. I even have a recording of Swizz Beatz saying my song would be a hit record."
In the future, Abulu sees herself working on authentic Afrobeats music and hopes to bring out joy in her music. "A lot of these mainstream artists today are more focused on making hits and income rather than contributing to the art of their music," she said. "I hope that in 20 or 30 years, people can still enjoy my music and can hear the message behind it."