Michael B. Jordan surprises students at Newark high school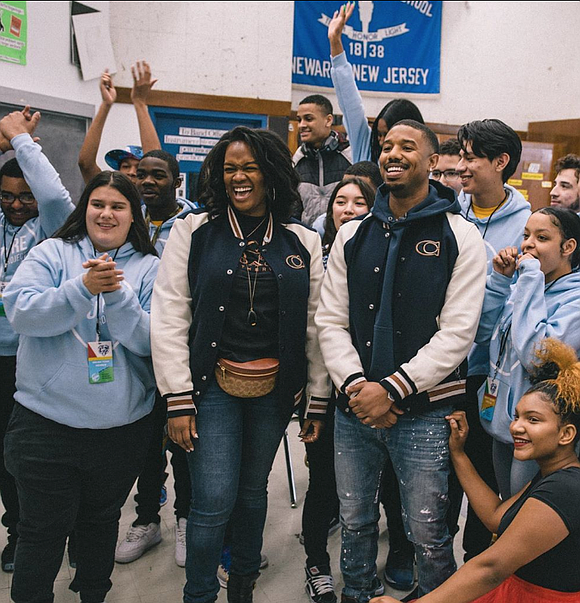 Famed actor and Newark native Michael B. Jordan surprised students at Barringer High School last week in hopes of inspiring them to pursue their dreams.
Jordan, who is known for his role in the blockbuster film "Black Panther," went to the school through luxury company Coach and The Future Project. Jordan serves as the representative for Coach's menswear.
"To see these kids get up here and be fearless and just kind of, you know…just put themselves out there," he said, "I got inspired again…I got the chills."
During his visit to Barringer, Jordan judged a talent contest and spoke to the students. He wants to make sure that funding isn't cut to art programs in schools.
"Dreams are so important, and the arts manifest those emotions, they manifest those dreams," Jordan said during one interview. "Now, you cut the arts out, I mean, you're cutting kids' ability to dream."
Born in California, Jordan moved to Newark when he was 2 and graduated from Newark Arts High School before going to Howard University.